Is your family on the go? Want daily ideas of things to do? Our daily email is a quick list of the day's events for you and the kids happening around the St. Louis metro area. It's the perfect email for your smart phone! The email arrives each morning so you can plan your day.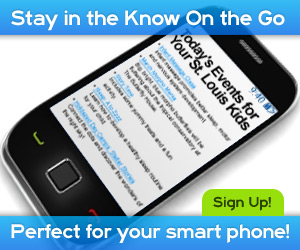 Sign up to receive a daily email of events for you and your kids to do around St. Louis. The newsletter is free and you can unsubscribe any time.
Privacy Pledge:
St. Louis Parent will not share your name or email address with any third party. We are committed to protecting the privacy of our email newsletter subscribers and web site visitors. You may opt out of receiving our email newsletter at any time by clicking "unsubscribe" at the bottom of the email you receive, or update your email address with us by sending an email to info@stlparent.com.