You are here
6th Annual Kids Block Party and Touch-A-Truck Event
Bring your kiddos to the 6th Annual Kids Block Party and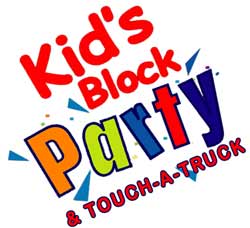 Touch-A-Truck event at the St. Chalres Convention Center. With the goal of encouraging healthy, active and safe lifestyles, the Kids Block Party includes hands-on activities and opportunities for kids to climb, bounce, explore and discover.
Activities are designed for kids ages 3-10. The event is being held in conjuntion with the Recycled Kids Children's Consignment Sale happening in the adjacent hall.
The Kids Block Party will include:
Inflatables from Fundways of Missouri, fire truck, Army truck, cockpit,  crane, a variety of trucks from the St. Charles City Public Works Department, Kids Klub Gymbus, Gus Gus the Fun Bus, Preferred Family Health Care, activity area from the River City Robots, activity area from the St. Charles Parks and Rec Department, Usborne Books and more.
Free. 10 a.m. to 2 p.m. at the St. Charles Convention Center, One Convention Center Plaza, St. Charles. More information: www.stcharesconventioncenter.com
---