You are here
Science with Sid at The Magic House
Have you ever wondered why we sneeze? What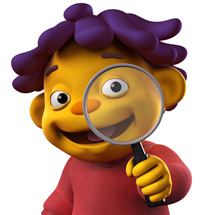 makes bananas mushy? Where dust comes from? If you have, then you're a scientist!
Nurturing kids' natural curiosity is the goal of Sid the Science Kid, an award-winning PBS series broadcast locally on the Nine Network's ninePBS. To encourage the emerging Einstein in all children, The Magic House is hosting Science with Sid in partnership with The Nine Network of Public Media.
This all-day science celebration, from 10 am to 5 pm at The Magic House will feature hands-on science activities in the Expericenter learning laboratory and the chance to meet Sid himself. Be there, or be E=MC²!
10 a.m. to 5 p.m. at The Magic House, St. Louis Children's Museum, 516 S. Kirkwood Road, Kirkwood. More information: www.magichouse.org
---