You are here
31st Annual St. Louis Storytelling Festival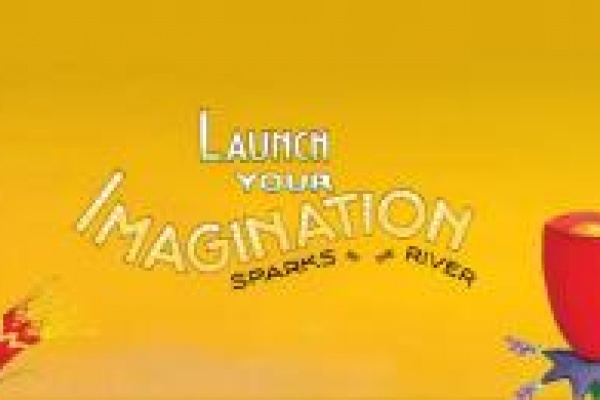 I love to read. But perhaps even more than this, I love being read to. Some of my most cherished childhood memories are of my dad reading bedtime stories every weekend. Whole summers I would spend listening to recordings of Shel Silverstein or Marlo Thomas and Friends. These days, I attend poetry readings or author events or festivals. But I also find myself turning down the radio or folding laundry in the hallway to better hear my husband reading to our children. Whether it's Redwall to his teenage son, or Misty of Chincoteague to our 6-year-old daughter, I am entranced.
So while this section of the SmartParenting blog will normally be devoted to close reads of particular kids' books, I wanted to kick things off by reminding us where all this literature began – in the art of storytelling. Like most writing, stories originated as oral tradition, passed from generation to generation. Storytelling was, and still is, a way of bringing people together. It is a way of preserving culture, of teaching and, especially, of telling history. There is something delightful about being carried away in the telling, surrendering to the voice of the person spinning a tale right before you.
It is almost magical the way that words and a human voice can hold such sway over us, without costume or prop or fan-dangled-21st-century-special-effect. And it speaks to the wonder and power of language. This magical experience is something children easily relate to, and that adults could certainly do well to remember themselves.
St. Louis has a rich history of storytelling, which we celebrate each year at The St. Louis Storytelling Festival. The festival has been going strong for over 30 years, bringing an array of lively characters from near and far with yarns to share. Years past have featured wonderful talents like Ashley Bryan, author of Let it Shine, whose colorful storytelling is equally matched by his artwork. This year's festival includes Latin/Cuban-American storyteller Leeny Del Seamonds, African-American storyteller Loretta Washington and the outrageous and witty Bil Lepp (champion of the West Virginia Liars' Contest!), among many others.
Though they often have recordings, few of these storytellers have books of their own. Their stories come directly from the oral tradition, maintaining its spirit of improvisation and surprise, and generally existing outside the realm of copyright. But if you want a taste of what you are likely to find at the festival, here are a few books worth checking out:
Jack Tales and Mountain Yarns, as told by Orville Hicks (transcribed by Julia Taylor Ebel)
Favorite Folktales from Around the World (edited by Jane Yolen)
The Ox of the Wonderful Horns, and Other African Folktales (by Ashley Bryan)
The festival takes place April 28 to May 1 at various locations across the St. Louis metro area. All readings are free and open to the public, with storytellers for children and also for adults. Check out the full schedule on the festival's Web site for details. Then grab your kids and go enjoy yourself with Shel Silverstein's invitation in mind: "For we have some flax-golden tales to spin. Come in! Come in!"
By Erin Quick, Books Blogger for SmartParenting
---