By
Alyssa Chirco
|
Thu, 08/20/2015 - 11:49am
With pleasant weather, plenty of family-friendly festivals and the return of many popular annual events, September is always filled with fun things for families to do. Our top picks for the month include:
1. The Japanese Festival at MOBOT (9/5-9/7)
The Japanese Festival at the Missouri Botanical Garden is one of the largest and oldest festivals of its kind in the United States. From bonsai, cooking, martial arts and origami demonstrations to sumo wrestling, ice dancing and special activities for kids, this annual event features something for every member of the family to enjoy.
The three-day festival takes place over Labor Day weekend, with hours from 10 a.m. to 8 p.m. on Saturday, Sept. 5 and Sunday, Sept. 6 (and grounds remaining open until 10 p.m. for candlelit walks). Hours on Monday, Sept 7 are 10 a.m. to 5 p.m. A daily schedule of events and information about admission fees can be found at www.mobot.org.
2. Eureka Days (9/10-9/12)
Good, old-fashioned family fun is the name of the game at Eureka Days, where you'll find a carnival, a parade, train rides, children's activities and over 100 different vendors. Visit on Thursday, Sept. 10 to take advantage of $1 carnival ride night (no vendors or live music) from 5 to 9 p.m. or on Friday, Sept. 11 from 5 to 11 p.m. for carnival rides, music, vendor booths, caricatures, an inflatable rock wall and more.
The fun continues on Saturday, Sept. 12 with a 10 a.m. parade, St. Louis Live Steamer Train Rides and many more games, carnival rides, vendors and activities. Fireworks conclude the three-day celebration at 9:30 p.m. Saturday evening in Eureka's Legion Park.
3. The Great Forest Park Balloon Glow and Race (9/18-9/19)
The 43rd annual Great Forest Park Balloon Glow and Race is sure to be a favorite for St. Louis families. Walk through the Balloon Glow at the Forest Park Central Field on the evening of Friday, Sept. 18 to see the spectacular, close-up sight of balloons being inflated. You can also enjoy food and refreshments, and you'll want to stay to watch the fireworks at 9:15 p.m.
On Saturday, Sept. 19, the Forest Park Balloon Race kicks off at noon, and a Children's Entertainment area – which includes pony rides, games and activities for the younger crowd – opens at the same time. This entire event is free to all who attend, but it is also extremely popular, so keep in mind that premier parking and VIP tickets are available. Learn more at www.greatforestparkballoonrace.com.

4. Kirkwood Greentree Festival (9/18-9/20)
This Kirkwood Greentree Festival takes place in beautiful Kirkwood Park from Friday, Sept. 18 through Sunday, Sept. 20. This free community festival features live music, dog shows, a wine garden, a cutest baby contest and over 180 arts, crafts, food and vendor booths. Visit on Saturday or Sunday to take advantage of special kids' activities, including performances by Babaloo and School of Rock, a petting zoo, magic show and more.   
And don't forget about the parade on Saturday morning; it kicks off at 10 a.m. in front of Kirkwood High School with a theme of "Disco Comes to Kirkwood."
5. Kids' Flea Market at The Magic House (9/20)
The Kids' Flea Market at The Magic House represents a unique opportunity for enterprising local families. For $15 a table, kids 16 and under are invited to sell handmade craft items, outgrown toys, books, baseball cards games and more – and they get to keep the money they make. Even kids who don't have goods to sell can enjoy this event; crack open those piggy banks and bring them out to shop for hidden treasures at bargain prices.
The Kids' Flea Market takes place on Sunday, Sept. 20 from 11 a.m. to 3 p.m. No reservations are required to shop, but tables should be reserved in advance.
6. Faust Heritage Festival (9/19-9/20)
There's plenty to see and do at the Faust Heritage Festival, which takes place in the Historic Village at Faust Park from 10 a.m. to 5 p.m. on Saturday, Sept. 19 and Sunday, Sept. 20. Enjoy a day filled with carousel rides, hayrides, demonstrations, historic baseball, traditional crafts, food, music, games, activities, all while learning a little bit of history.
Admission is $5/person for ages 13 and up; $2/person for ages 4-12. Kids 3 and under attend for free.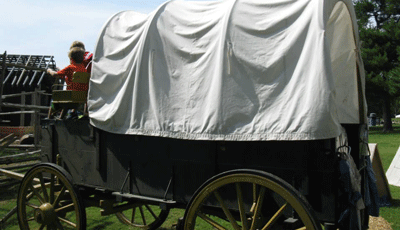 7. Family Days at the World Chess Hall of Fame (9/5, 9/12, 9/19, 9/26)
Looking to do something educational? Special Saturday Family Days at the World Chess Hall of Fame feature kid-friendly tours of the current exhibitions, hands-on activities and the chance to play and learn about the game of chess. Sessions – which begin at 11 a.m. and 1 p.m. every Saturday – are geared towards children ages 5-12, and feature a different them every week. Space is limited so advanced registration is recommended by visiting www.worldchesshof.org.
Younger kids can get in on the chess action too. Toddler Tuesdays are designed to encourage creative and cognitive development in children from birth to age 3, and include time for light refreshments and socializing for toddlers and their caregivers.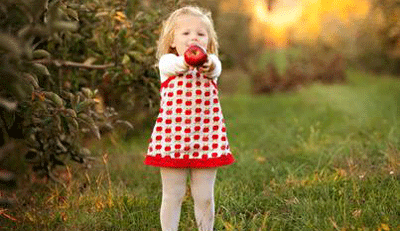 8. Apple Fest and Haunted Hayrides at Eckerts (Weekends in September)
September means it's time for fall fun, so plan a trip to Eckerts to take part in their annual Apple Fest or a Haunted Hayride. Tempt your taste buds with funnel cakes and caramel apples, and enjoy the wagon rides, live entertainment, farm animals and children's carnival rides and/or activities that will be featured at all three farms on Saturdays and Sundays throughout the month.
Haunted Hayrides also kick off on Friday and Saturday nights at Eckerts, starting Sept. 18. It's never too early to get in the Halloween spirit, and since one free hayride through Eckert's haunted orchard is included with paid admission, this is a great way for young and old alike to have a ghoulishly good time.
Coming up in October: The Science of Ripley's Believe It or Not at the Saint Louis Science Center 
Mark your calendars, because you'll want to be ready for this one! A new exhibit exploring the fascinating science behind Ripley's Believe It or Not arrives at the Saint Louis Science Center in October. This extraordinary collection is all about the science behind the seemingly unbelievable – and promises to surprise and fascinate family members of all ages. Sign up for our bi-weekly newsletter for updates!
To always be the first to know about the best upcoming family events around the St. Louis area, bookmark our Things To Do calendar, and sign up for our Daily Events email, and follow us on Twitter and Facebook.
Photos: Forest Park Balloon Glow and Race, St. Louis County Parks, Eckert Farms. Main photo: Stock
Tags:
St. Louis Family Events
,
Things to do with kids in St. Louis
,
Japanese Festival
,
Eckerts
,
Forest Park Balloon Glow and Race
,
Kirkwood Greentree Festival
,
The Magic House
,
World Chess Hall of Fame
,
Faust Heritage Festival
,
Eureka Days
,
Apple Festival
Alyssa Chirco is a freelance writer, mother and margarita lover, not necessarily in that order. In addition to writing for STL Parent, she is Contributing Editor at Parenting Squad, and covers parenting, health and lifestyle topics for publications across the country. She recently moved from the suburbs of St. Louis to a small town in rural Jefferson County, where she is learning to survive with no Target or Starbucks in sight. Follow her on Twitter @AlyssaChirco
Comments