You are here
Art Options for Home Schoolers
When I was trying to figure out the best education option for Liv, I tossed around home schooling but eventually
decided it wasn't right for her personality. Both she and my son are very social creatures, and I saw my future more as an activities coordinator than a teacher.
I only know a handful of people who home school their kids, and gosh, I have to hand it to you all, it seems like a lot of hoo ha. And by hoo ha I mean work. I've been told, however, that there's tons of stuff out there specifically for home schoolers if I kept my eyes open. And, low and behold, there is.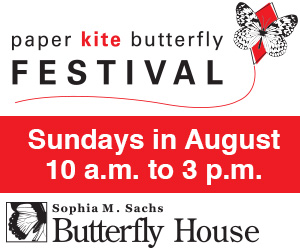 One such place is the St. Louis City Open Studios and Gallery. Located in Tower Grove Park, SCOSAG is a nonprofit that provides a safe and educational environment for kids to explore the arts. It also strives to strengthen ties within the historic Tower Grove neighborhood. SCOSAG has a number of classes, camps and activities for adults and children alike, but its offering of special classes for home-schooling families is a popular and much-appreciated pull. And this fall, SCOSAG will fill an often-neglected nook of home-schooled kids, the seventh- to 12th-graders, by offering a hands-on multimedia art class which meets those ever-important state requirements.
The course focuses on art history ranging from the masters to current pop art. The class is five weeks long and ends in a culminating project of creating a unique masterpiece. In addition, artists will work in 2D and 3D media in order to experiment with concepts like line, form, color and perspective. The classes meet once a week for two hours. Check online for a listing of all classes offered. Registration for the home schooling fall session begins Aug. 1. I was visiting with a home-school mom the other day and she was still in the full swing of it. Her schooling philosophy is "year-round opportunities." Incredulously, I asked her when her summer break was. She looked at me all hard-core like and explained that learning doesn't just happen from September until May. "Right," I agreed, "but when do you get summer break?"
Yeah, I'm not so much a home-school mom, but all those of you who are, you deserve your props.
By Sharon Linde, Education Blogger for SmartParenting
---