You are here
Carloads of Fun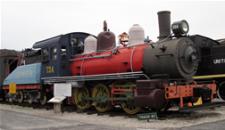 According to the Smithsonian Institution, the Museum of Transportation in St. Louis County has "one of the largest and best collections of transportation vehicles in the world." Not too shabby. Founded in 1944 by a group of individuals dedicated to preserving the past, the Museum of Transportation is home to an extensive collection of railway equipment, automobiles, aircraft boats, streetcars and buses. Children can explore the past by walking through an old passenger car, taking a trolley ride or checking out some antique firetrucks.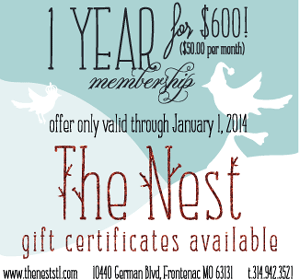 If your kids have never visited the Museum, this weekend is a great time to check it out.
Friday, July 16 (tomorrow!) dozens of antique cars will be on display at Cruise Night at the Museum. Five bucks gets you in the door and lets you ride the miniature train and trolley all night long. Kids can listen to stories with "Penny the Packard" and pick up some new trading cards at Kids' CARd Club Corner. There will also be a band, beer garden and bar-b-que. Cruise Night at the Museum takes place from 5:30 p.m. to 8:30 p.m.
On Saturday, the Museum turns into a very cool place with a Sno-Cone and Popsicle Party. From 9:30 a.m. to 12:30 p.m., little ones can enjoy some frosty treats while exploring . Plus, there will be games, prizes, crafts and bubbles. The website claims there will be 66 fun things to do that day. Regular admission prices apply.
If you're there with itty bitty kids, make a stop at Creation Station. Each one hour, hands-on session introduces children 5 and under to all modes of transportation. Little ones can climb on a miniature pirate ship, make crafts  and play with toys. In addition to regular admission, Creation Station is an additional $1.50 per person for a one-hour session.
 Regular admission is $6 for adults; $4 for children 5 to 12 years, seniors and military personnel with a valid ID. Children 4 and under are free. There is a maximum of two free kids per paying adult. For more information, please visit the website or call 314-615-8668.    
By Andrea Wilson, Events Blogger for SmartParenting
---