You are here
Enjoy Outdoor Fun and Fitness with Your Baby at Strollerobics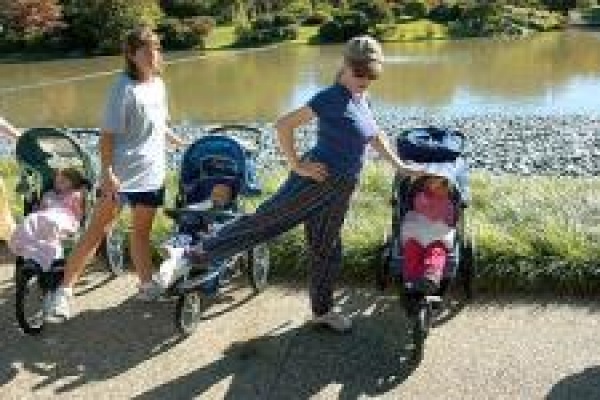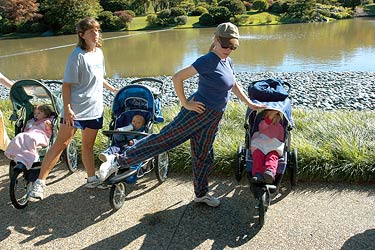 Looking for a way to get some exercise with your baby or toddler while enjoying the great outdoors? Check out Strollerobics classes at the Missouri Botanical Garden from April 6 through May 28.
Participants work out amid spring blossoms throughout the Garden's grounds with trained fitness instructors during these popular eight-week series classes, offered on Tuesday, Wednesday, Thursday and Friday mornings from 9:30 to 10:30 a.m. and on Tuesday evenings from 6 to 7 p.m.
Strollerobics is a great opportunity to get outside, meet other moms and get a solid workout without leaving your baby behind. The high-energy class is designed to help you burn calories and tone your muscles.
Participants must bring their own strollers (umbrella strollers are not recommended) and an exercise mat or towel for ground exercises, as well as a resistance band to enhance the workout (like these from Target). Dress for the weather and bring snacks for the kiddos.
The cost for Strollerobics is $64 for the eight-week series for non-members and $56 for Garden members. Advance registration is required at  www.mobot.org/classes or by calling 314-577-5100.
By Amy Burger, Events Blogger for SmartParenting
 
---