You are here
Experience the Sweet Side of Winter at Rockwoods Reservation
Kids are really good at getting themselves into sticky situations. Over Christmas my 3-year-old cousin locked herself in the bathroom. It took six educated adults 15 minutes to get her out.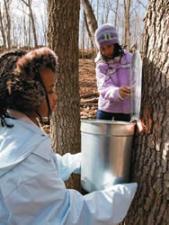 While most of the time I try to avoid predicaments where small children are stuck in tight spaces or coated in glue, sticky situations can sometimes be fun. A perfect example is the Missouri Department of Conservation's maple sugar events during the next two months.
During the first outing, the maple tree tapping, kids will learn the basics of tree tapping and what equipment to use. Homeschoolers can also get in on the fun with a special maple sugaring class designed just for them. Students will explore the history of maple sugaring, visit the sugar bush to collect sap and learn how to boil it down into syrup. But the best part is sampling Rockwoods' own maple syrup. Mmmmm. Finally, there's the Maple Sugar Festival in February.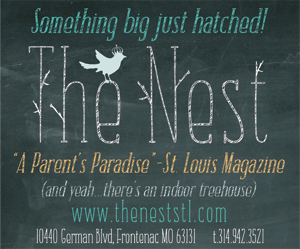 You can learn how to make maple sugar in your own backyard, visit the sugar bush to see the tapped trees, collect the sap and learn how to boil the sap down at the Three Kettle Station like Colonial Americans would have done. You will also learn a more modern method of sap boiling at the Sugar Shack. Reward your hard work by sampling the delicious homemade syrup.
All of the Maple Sugar events are held at Rockwoods Reservation. (Dress for the weather because everything takes place outside.) Maple Sugar Tree Tapping is taking place on Wednesday, Jan. 5, from 10 to 11 a.m. This event is best suited for children 7 and up. It's free to attend, but reservations are required by January 4. Call (636) 458-2236 to save your spot. Homeschool Special Maple Sugaring is happening on Wednesday, Feb. 16, from 12:30 to 2 p.m. This all-ages event is free, but you must register at (636) 458-2236 to attend.
The all-ages Maple Sugar Festival is Saturday, Feb. 5, from 10 a.m. to 3 p.m. This event is also free and reservations are not needed. For more information, visit the Missouri Department of Conservation's online calendar.
By Andrea Wilson, Events Blogger for SmartParenting
---