You are here
Upcoming St. Louis Family Events That Are All About Mom
Whether we're up all night with a sick baby, freezing our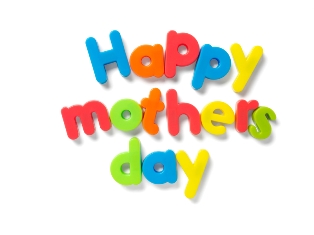 hiney off at Junior's soccer game or running a taxi service out of our car, a mom's job is never done. But for 24 short hours in May, the day is all about us.
Yeah right. Well, at least we can spend time with our family and pretend that we are ladies of leisure. Here are a few Mother's Day ideas that will put a smile on everyone's face.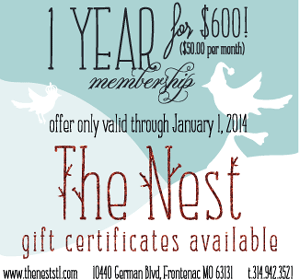 • I don't know about you, but a full belly always makes me happy, especially when someone else does all the work. Treat Mom to a delicious meal prepared in the great outdoors at the Alpine Shop's Mother's Day Breakfast Walk. Work up an appetite by taking a leisurely stroll through the paved trails of Jefferson Barracks National Park before indulging in a delicious breakfast of sausage, French toast, fresh fruit and pastries. If you'd prefer a more tradition meal, Sqwires Restaurant in historic Lafayette Square will be serving up omelets, seafood, salads, desserts and more in honor of Mom's big day. Enjoy live music, peachy sangria, French toast bread pudding and peppered bone-in ham at Montelle Winery in Augusta. Treat Mom to a home-cooked meal without the dishes at Eckert's Country Restaurantin Belleville. If you are planning on spending the day at the Missouri History Museum, start off your adventure with a Champagne Brunch at the museum's in-house restaurant, Bixby's. Visitors will enjoy a locally inspired brunch of salads, desserts and hot entrees.
• After your feast, head over to The Magic House in Kirkwood. In celebration of their special day, mothers will be admitted free of charge on Sunday, May 8. Children can wish their mother a very happy Mother's Day by creating a keepsake card just for mom. For more information, please visit The Magic House's website or give them a call at (314) 822-8900.
If live animals are more to your liking, spend a delightful day enjoying butterflies in free flight at the Sophia M. Sachs Butterfly House. It's BOGO time there — Moms will receive free admission with the purchase of one paid admission. To find out more, check out their website or give them at ring at (636) 530-0076.
• One of the most popular Mother's Day traditions is the annual Art Fair at Laumeier Sculpture Park. Each year in May, more than 150 artists from across the country descend upon Sunset Hills to display their works in ceramics, fiber, glass, jewelry, mixed media, painting, photography, drawing, sculpture, wood and more. In addition to the artwork, families can enjoy live music and entertainment all weekend long. Erin Bode will be performing on Saturday night at the City of Sunset Hills Music Festival and Kim Massie will be bringing her collection of jazz, blues, pop and eclectic music to the stage on Sunday afternoon. Bring the kids by Creation Location for hands-on art activities and demonstrations by both performing and visual artists.
Mom and Dad, find a babysitter and celebrate the opening of the Art Fair with fine wine and music at The Art of the Vine event. Your separate admission charge of $12 ($10 for Laumeier members) gets you unlimited tastings from area wineries. Plus, members receive one free admission with a paid admission. And since a little wine always leads to a little dancing, the Pennsylvania Slim Blues Band and Wack-A-Doo swing band will be jamming out from 6 to 10 p.m.
The 2011 Art Fair at Laumeier Sculpture Park is taking place from 6 to 10 p.m. on Friday, May 6; 10 a.m. to 8 p.m. on Saturday, May 7 and 10 a.m. to 5 p.m. on Sunday, May 8. Admission is $8 for adult an $5 for children ages 6 to 11. Laumeier members and children under 6 are free. For more information on this event, please visit the Laumeier Sculpture Park website or give them a call at (314) 615-5278.
By Andrea Wilson, Events Blogger for SmartParenting                                      
Tags:
kirkwood
,
Missouri History Museum
,
The Magic House
,
Chesterfield
,
Laumeier Sculpture Park
,
Sunset Hills
,
Belleville
,
Erin Bode
,
Eckert's
,
Lafayette Square
,
Kim Massie
,
2011 Art Fair at Laumeier Sculpture Park
,
The Art of the Vine
,
Pennsylvania Slim Blues Band
,
Wack-A-Doo
,
Mother's Day events in St. Louis
,
Sophia M. Sachs Butterfly
,
Sqwires
,
Augusta
,
Montelle Winery
,
Bixby's
,
Mother's Day Brunches in St. Louis
---