You are here
Go Retro During a Special Screening of Pretty in Pink
Judging from all the pictures being posted on Facebook, prom season is upon us. While many things have changed during the twenty plus years since I went to prom, a few things remain the same. Like finding a date, scoring an amazing dress and not throwing up peach schnapps all over your strappy sandals. Relive your glory days during a special showing of one of the greatest prom movies ever, "Pretty in Pink."
During this tale of teenage angst, Andie, a pretty girl from the wrong side of the tracks is caught in a love triangle between preppy Blane and her lovelorn best friend Ducky. Will Andie go to prom with the rich guy and break Ducky's heart? Despite not having any money, will she be able to create the perfect dress? Grab your prom-goers and find out what happens to this troubled trio during a screening of "Pretty in Pink" this Thursday at the B&B Wildwood 10 Theatre. Offering the latest in sound and comfort, this family owned theatre is the perfect place to catch this John Hughes classic.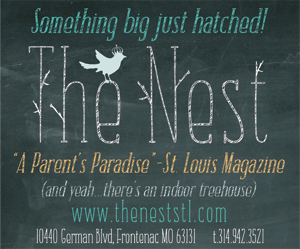 Ten percent of all tickets and concessions sold during the special showing benefit the Metro St. Louis Cinderella Project. This local organization provides gently used prom dresses to young women in the metropolitan area who are unable to acquire one on their own. In 2011, this non-profit organization provided a free gown, custom alterations and hair and makeup to 150 area girls. After those special prom goers select their dresses, the store is open to the public and any girl can shop for a gown at the bargain price of $29.
Retro Night at B&B Wildwood 10 Theatre is taking place at 7 p.m. on Thursday, April 26. Tickets are only $5 a person. Print out the rewards flyer on B&B's Facebook page before you go for special discounts and goodies.
By Andrea Wilson, Events Blogger for SmartParenting  
---