You are here
Hump Day Humor
As a sophomore in high school we had a nun for a teacher who would enter the room every Wednesday morning and announce "Happy Hump Day!" This is

enough to send 16-year-old girls into a tizzy.  Which, now that I think of it, is maybe why she did it. Huh. Outsmarted again.
There's nothing good about Hump Day, especially when it's a gray cloudy day that happens to follow a gorgeous sunny day. We need some stress relief.  The good news is I have plenty of kids to provide it. Here are a few little funnies I've heard recently. Names have been changed to protect the innocent.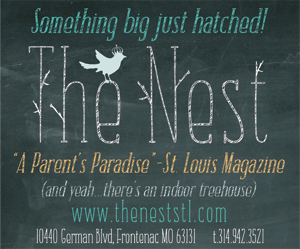 ~ A first-grade teacher was working on concepts of money. When she if anyone knew who was on a quarter, Sally raised her hand and proudly stated "George Clooney!" Even funnier, the other kids agreed.
~ During the annual fire safety presentation, a fireman asked the students if they knew what it means when smoke alarms go off. Jonathan answered without missing a beat. "It means my mama's cooking pizza!"
~ Ella always has her hair perfectly done. I asked her one day if her mom did it every morning, and she said, "Yeah. She's really good at it. She does my sister's too." I said her mother must be very very talented to do such fancy styles, and she replied, "I know. I think she may want to do hair when she grows up."
~ I was walking past a line of students in the hall and noticed two little boys having a "Yes they do!" "No they don't!" argument. When I got closer, one of the little ones asked, "Mrs. Linde, do vampires have bangs?"
~ Danielle is a little girl in second grade who loves to boss. I remarked to her one day she would be a great teacher, but she said she could never do that. I asked her why, and she replied, "Teachers all have the same first name, and it isn't Danielle." "We have the same first name?" I asked. "Yes," she said. "Mrs."
And this last one should be a warning that almost everything you say in front of them comes back to us.
~ A kindergarten teacher was doing an ethics lesson on the word appreciate. She asked the students if they had ever heard that word before. One little girl's face lit up and she raised her hand. "I heard my mama say it to my daddy before!" The teacher asked if she would like to share the story, and the girl proudly nodded and shared. "My mama told him, I don't care how comfortable my underwear is, I don't appreciate it when you wear them."
Happy Hump Day, Sr. Veronica!
By Sharon Linde, Education Blogger for SmartParenting
---