You are here
Learn About the Brave Men and Women in Our Military During Marine Week St. Louis
A lot of people — myself included — will be celebrating
our nation's birthday with Roman Candles, swimming pools and delicious bar-b-que. But if it weren't for the brave men and women of our military, there would be no birthday party on July 4th. Find out more about these soldiers during Marine Week St. Louis.
During this celebration, your family can learn what it takes to be a Marine by jumping in the cockpit of the AH-1W Cobra attack helicopter, manning the helm of the revolutionary MV-22 Osprey and taking your best shot on a simulated rifle range. State-of-the-art ground vehicles, aircraft, weaponry and equipment will be on full display at the Gateway Arch, Ballpark Village at Busch Stadium and the War Memorial all week long.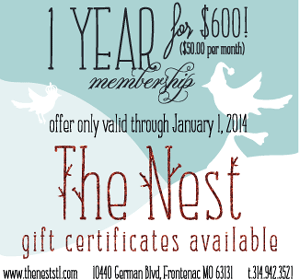 The fun kicks off bright and early at 0600 hours on Monday, June 20 as Marine aviators land their aircrafts at several St. Louis landmarks. Stay to see the Marines conduct hand-to-hand combat exhibitions and military working dogs demonstrate their unique skills. Later in the week, test your physical endurance with an 800-meter run, ammunition can lift and 300-yard obstacle course during the Marine corps Combat Fitness Test in Ballpark Village. Join the Marines as they root on the red birds during Marine Night at Busch Stadium. Pregame festivities include the Marine Corps Color Guard, Albany Marine Band performances and ceremonial first pitch.
If you want to do some good in your neighborhood, join the Marines in a community service project. Their to-do list includes realigning headstones at Jefferson Barracks National Cemetery, restoring a trail in Forest Park and rehabbing a Habitat for Humanity Home in Foristell, Missouri. Little ones can lend a helping hand by cleaning up the park at Mathews-Dickey Boys & Girls Club or by visiting veterans at Jefferson Barracks Medical Center. If you are over 18 years of age and weigh more than 110 pounds, give the gift of life at the American Red Cross Blood Drive at the War Memorial on Friday.
Marine Week St. Louis will take our city by land, air and sea Monday, June 20 through Sunday, June 26. For a complete listing of events, please visit Marine Week's website. All events are free and open to the public. Semper Fi!
By Andrea Wilson, Events Blogger for SmartParenting                                
Tags:
St. Louis family events
,
American Red Cross
,
Things to do with kids in St. Louis
,
Gateway Arch
,
events for kids in St. Louis
,
activities for kids in St. Louis
,
event calendar for St. Louis kids
,
St. Louis Family Fun
,
Marine Week St. Louis
,
Ballpark Village at Busch Stadium
,
St. Louis War Memorial
,
Jefferson Barracks National Cemetery
,
Jefferson Barracks Medical Center
,
Habitat for Humanity Home
,
Marine Night at Busch Stadium
,
Marine Corps Color Guard
,
Mathews-Dickey Boys & Girls Club
---