You are here
A-Mazing Fun Along the River Road
Most of the time getting lost is just plain frustrating. But at the Great Godfrey Corn Maze, getting lost is part of the fun!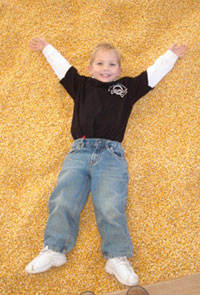 Two family-friendly mazes are cut out of seven acres of cornfield. The "Alice In Wonderland" inspired theme will have visitors twisting and turning around every stalk. In mid-October, an additional third maze opens for their Halloween Spooktacular. While the mazes are the main attraction, for a few bucks kids can take a hayride, shoot ears of corn out of a cannon or zoom through the sky on a zipline.
On October 2 the Mazeis hosting their annual Fall Corn Festival. This one-day event features music, a cow train, food, crafts, antique tractor and engine exhibit, kiddie pedal tractor pull and cook-off contests. This free event is being held at Glazebrook Park from 10 a.m. to 10 p.m.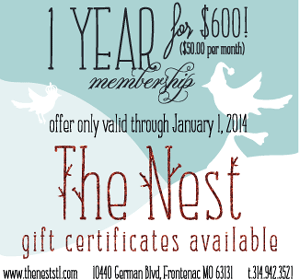 The Great Godfrey Corn Maze is open weekends until October 30.
The hours for Friday are 6 p.m. to 10 p.m.; Saturdays 11 a.m. to 10 p.m.; Sundays 1 p.m. to dusk and holiday Mondays 11 a.m. to dusk. You can purchase tickets until one half hour before closing. Tickets for visitors 12 and above are $6, children ages 6-to-11 are $4 and kids under 5 are free. Group rates for parties of 15 or more are just $3 a person with advance reservations. Make sure to bring a flashlight if go at night. If you don't have one, they are available for purchase for $3. To reserve your spot or for more information, contact the Godfrey Parks and Recreation Department at (618) 466-1483 orvisit their website.
P.S. — click here to get your online coupon for $1 off the admission price.
 By Andrea Wilson, Events Blogger for SmartParenting       
---