You are here
Learn About the Amazing World of Nanotechnology at the Saint Louis Science Center
Delve into a world of objects too small to be seen by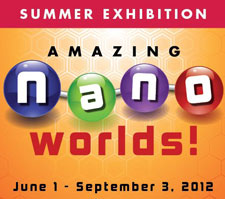 the naked eye during the Amazing Nano Worlds! exhibit at the St. Louis Science Center. In a world of super-sized value meals, over the top productions and larger-than-life celebrities, the microscopic nano packs a big punch.
These tiny particles often behave differently than larger things do. Some nanoscale objects are better at conducting electricity or heat, some are stronger, have different magnetic properties or change color as their size changes.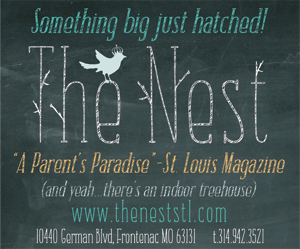 During this amazing exhibit, your family can explore this microscopic world of nanotechnology by becoming immersed in molecules enlarged 100 million times their actual size. Children can plunge into the "Giant Blood Drop" in search of 'white blood cells' hidden among thousands of 'red blood cells'. 
Starting on Friday, June 1, check out the newest nano products, learn about their properties, and also work with tools used by nanoscientists during the Festival of Nano Products.
Here's the lineup for nanotechnology-themed First Fridays through November:
• July 6, 2012: Cooking on the Nanoscale
• August 3, 2012: Nano Art
• October 5, 2012: Special Exhibition Opening: Wildlife Rescue
• November 2, 2012: Festival of Science: Science Goes Wild!
Amazing Nano Worlds! runs from June 1 to September 3 at the Saint Louis Science Center. Tickets are $9 for adults and $8 for children, and $5 for children that are part of a school or camp group. Science Center Members receive half-price tickets.
By Andrea Wilson, Events Blogger for SmartParenting 
---