You are here
Pump Up Your Kid's Brainpower at the Parents as Teachers BlockFEST
As parents, we are our children's first teachers. What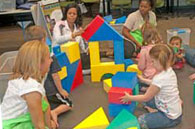 and how we teach our kids in the first vital years can affect them well into their school career. In the 1970's, educators noted that children were beginning kindergarten with varying levels of school readiness. Research also suggested a correlation between parent involvement and children's development of learning skills, reading, writing and academic success.
With this information in hand, Parents as Teachers was launched in 1981 as a pilot project for first-time parents of newborns in Missouri. Recognizing the program's benefits and cost effectiveness, the state legislature provided funding in 1985 to implement Parents as Teachers programs in all Missouri school districts. Since then, Parents as Teachers has expanded to all 50 states and seven other countries. Way to go MO!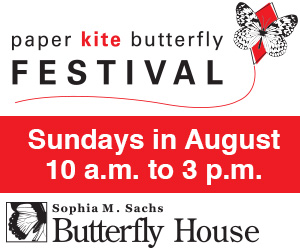 Give your child an advantage in the classroom during the upcoming Parents as Teachers' BlockFEST event. Designed for children 8 months to 8 years of age, this free, interactive exhibit teaches kids math and science through block play.
Besides increasing social skills and literacy opportunities in young children, the activities at BlockFEST also help parents expand their knowledge of early development in math and science education. Kids will love Juggling Jeff, Kindermusik, story time with Main Street Books and other entertainment on the main stage. Little ones will have so much fun they won't even realize they're learning!
BlockFest is taking place at 2, 2:30, 3 and 3:30 p.m. on Sunday, November 6 at the Hilton St. Louis at the Ballpark Conference Center. Each free session is 45 minutes long and it is recommended participants arrive 15 minutes early to pre-register. Please bring socks for kids to wear with the blocks. Parking will be available in the hotel garage for a fee or park for free on the street.
For more information, visit the Parents as Teachers website or contact them at (314) 432-4330.
By Andrea Wilson, Events Blogger for SmartParenting      
---