You are here
Parks are perfect for big birthday parties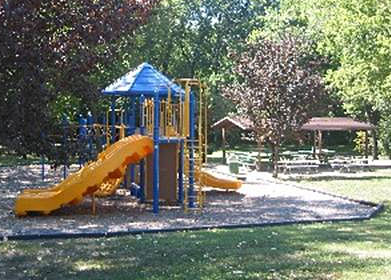 When it comes to the baby and toddler birthday party circuit, I admit that I'm still a novice. Not having any substantial background with children prior to having our daughter two years ago explains this.
When my baby girl turned 1, my wife and I knew that we'd just have the grandparents over to our house for a small gathering. We figured that there was no reason to have a large gathering that might freak her out, plus we only have a few family members who live around St. Louis. It was a mellow but enjoyable affair featuring plenty of wrapping paper being torn and spread around the living room, new toys and plenty of eating and drinking by the adults. Pretty basic stuff.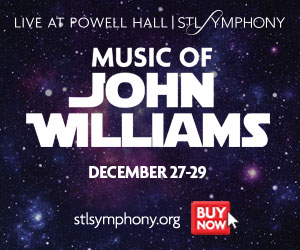 For birthday party No. 2, I initially was leaning toward a repeat of the first one, but my wife convinced me we should also have a separate party that would allow us to invite our friends who also have little ones. Skeptical at first because of the additional hassle, I quickly acquiesced to this idea as it seemed like the right thing to do (especially after it was decided to add beer to the menu.)
We knew that with so many children that we'd have to have this party outdoors to make it work. We wanted a centrally located park near out house. Memorial Park in Brentwood (little place off of Strassner across from the Brentwood YMCA) seemed ideal, so we secured the pavilion. Bigger parks like Tilles Park are booked well in advance, so that was a learning experience.
When planning any event, you tend to go over the worst-case scenarios; for us, it was bad weather. So having a pavilion eased our biggest fears. We had a nice playground, lots of grassy space, electricity for music, restrooms, seating and a roof. 
Next was the invite list. We tried to invite all of our friends who also have children, but also included some close single friends who have made a point to be friendly with our girl. We don't feel as if you have to have a child or be family to be included in certain events.
The rest of the party planning was typical as we procured plenty of Yo Gabba! Gabba!-themed party favors, games, snacks, cupcakes and kid-friendly beverages, which left us with two questions: The park allows alcohol, so is this appropriate? And what do we serve as the main dinner?
Since the party was at 4 p.m. on a Sunday, having beer for the adults was the way to go, and it seemed much appreciated (and not only by me). More fun for everyone! You can find very high-quality beers in cans these days, so that helped. As for food, we chose pizza to be delivered – always a hit. Sandwiches, pasta, grilling food ... no other options seemed ideal when examining the practicality involved in providing food for 30 people in a potential rain.
For our first big birthday party, we made a good call in choosing a park setting, as the results were good. It rained like mad for over 20 minutes, but having seats under a roof eliminated any chaos and was actually kind of cozy.
Once again, this was new territory for me and maybe I had beginner's luck, but I would do everything about the same. Everyone left by 6:30 p.m., and I was hoping that folks might stay until 7 or 7:30. However, every parent has certain routines and bedtimes they adhere to, so perhaps 3 to 6:30 p.m. is better than our 4-to7:30 p.m. plan. But it was cool to have the place to ourselves for that last hour leading to sunset!
By Brian Doolittle, Lifestyle Blogger for SmartParenting
---