You are here
A Passion for Fashion
Does your daughter have a passion for fashion?

Mine can't keep her sticky little hands off my high heels, chunky jewelry and glittery eye shadow. She is running around the house in my tall boots and leopard robe as we speak. She also loves dressing up her American Girl doll. If this sounds like someone you know, pack up the doll, put on your Sunday best and head to the American Girl Fashion Show in O'Fallon, Ill.
Dressed in Addy-inspired Civil War-era dresses and Julie's flower power bell-bottom jeans, models will be strutting down the catwalk in historical and contemporary fashions. Besides enjoying a great fashion show, you'll get to nosh on elegant refreshments, enter to win door prizes and learn how clothing has changed over the years to reflect history, culture and girl's individual styles. Try your luck by purchasing a raffle ticket for only $2 or six for $10. You could win a Rebecca doll, Bitty Twins, Bitty Baby and more.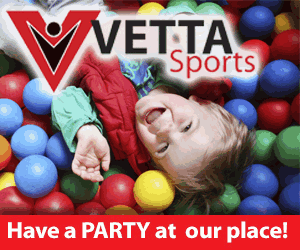 The American Girl Fashion Show is hosted by O'Fallon Parks and Recreation Foundation. Established in 2007, this not-for-profit foundation manages funds used for enhancing O'Fallon arts, parks and recreation programs. Proceeds from the fashion show benefit youth scholarships, art programs and youth recreation programs. (The O'Fallon Parks and Recreation Foundation also accepts donations for development of programs, scholarships and facilities intended to provide educational and enrichment programs for youth and adults. Potential new projects include a recreation complex, skate park, art center, playground expansion and sculpture in parks and public places.)
The American Girl Fashion Show is taking place on Saturday, March 12, at the Regency Conference Center in O'Fallon, Ill. Show times run at 9 a.m., 12:30 p.m. and 4 p.m. Tickets are $35 per person ($25 is tax-deductible.) For more information, visit O'Fallon's website or give them a call at (618) 624-0139 to learn more. Work it girl!
By Andrea Wilson, Events Blogger for SmartParenting                        
---