You are here
Reading Has Gone to the Dogs
Fellow SmartParenting blogger Sharon Linde's post last week about fluency really hit home.
We are struggling with a new reader in our house. Sharon is right – it takes a lot of patience to teach someone to read. It's hard not to shout out the correct answer or rush the new reader along when she struggles with a word. But practice makes perfect.
One fun way for kids to strengthen their reading skills is with the unique PAWS for Reading program. It brings specially trained dogs into classrooms and libraries as incentives for children to read. Dogs are great listeners and don't judge kids when they read slowly or mess up a word. The payoff? Results have shown an increase in reading levels, word recognition and interpersonal skills. Kids also have a greater desire to read and write thanks to these four-legged mentors. To sweeten the pot even more, children who read 60 minutes during the program can earn a book for their home library.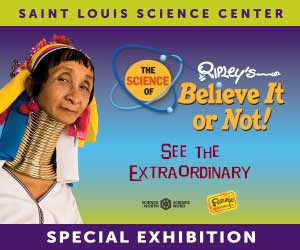 Each of the dogs that participates in PAWS for Reading has been selected on specific qualities such temperament, willingness to be touched, interaction with people and calmness. They have been specially trained through the Support Dogs, Inc. TOUCH program.
Many branches of the St. Louis Public Library are participating in the PAWS for Reading program. It is designed for children in first through 10th grades. For a complete schedule times and locations, visit the library's website or give them a call at 314-241-2288. This weekly program takes place from October through April.
P.S. – Do you think your four-legged friend would be perfect for the PAWS for Reading program? It accepts dogs of all sizes, breeds and mixes. Learn more about this cool program here. Maybe your dog will be able to make a difference in the life of a child.
By Andrea Wilson, Events Blogger and dog lover for SmartParenting
---