You are here
Report Cards Transformed
I remember my first year of straight As. I was in third grade, a particularly harsh year because my teacher was a little (a lot) persnickety. And we were still doing phonics and I had been a reader for three years. And, well, math.
For readers who haven't caught on, math and I are not friends.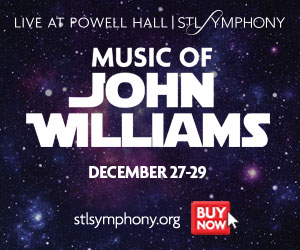 That year I'd had three quarters of all As and a lone B (in guess what?) so I'd worked extra hard the last quarter to get my B up, and as I was walking out of school, I peeked, and saw that straight line of As marching down the line like proud little soldiers. I distinctly remember leaning against the building, my heart pounding, my head swimming with that giddy sense of accomplishment hard work paying off gives you.
Then David James walked by and asked me what my major malfunction was, and the bubble popped.
I wonder if any schools still use the letter grade system. None of the schools I work with do; those familiar A-B-C-D-F grades have become dinosaurs on report cards, replaced by an indicator of some type, typically noting how the child is progressing towards mastery of a skill. These days, most kids don't see the letter system until middle or high school, if at all.
Schools and educators will tell you parents get more information from the new report cards. They came about due to a number of factors. Research began indicating pigeon-holing kids into a "grade" limited their psychological potential. No Child Left Behind made standards-based teaching the norm, and so with these two factors in mind, writing report cards to reflect the development of knowledge followed.
Because of federal laws, each state had to adopt a set of standards for each grade level in content and learning. In Missouri, the Show Me Standards are broken into Knowledge Standards and Performance Goals in the areas of communication arts, fine arts, science, social studies, math, and health/physical education. (More on the content of these two areas in the Education Word of the Week, appearing soon.)
A standards-based report card, then, lists the most important skills a student should learn in a particular subject and grade level. For example, a first-grade standard in communication arts may be to write a complete sentence, use punctuation correctly, use capital letters appropriately, understand the writing process, and know the differing genres of writing. In place of letter grades, students receive a mark indicating their progress towards these skills, such as progressing towards goal, mastery of goal, proficient, near proficient and a whole slew of other similar terms.
These detailed report cards provide more details. Instead of one letter grade for each subject, each is now broken down (as shown above) into specific skills, telling parents specifically in what area their child more work. Also, standards-based report cards require more objectivity from teachers. All marks come from specific data collected and are backed up by students' work.
You may have noticed an absence of my opinion from this post. That's because I'm not sure yet. I'm still wondering some things, like if standards-based report cards provide clear enough goals for kids or if the overload of information is too much for their brains to focus on. So, I don't know, yet. Here's a chance to beat me to the punch, readers. What do you think?
By Sharon Linde, Education Blogger for SmartParenting.
---