You are here
Roadtrip: American Girl Style
I would like to thank whoever sold my name to the American Girl mailing list. I was crossing my fingers that my daughter would not find out about these very expensive dolls and their very expensive accessories until she was a little older. But once she saw Kit, Addy and Rebecca smiling at her from the pages of the catalog, it was all over. She had to have one.
So eventually we made it to the American Girl store for the big purchase. That place is amazing – there is a restaurant, photo studio, and even a doll hair salon. Unfortunately, the nearest American Girl store is several hundred miles away in Chicago. But don't fret – there is light at the end of the American Girl tunnel and it's only about an hour away from St. Louis.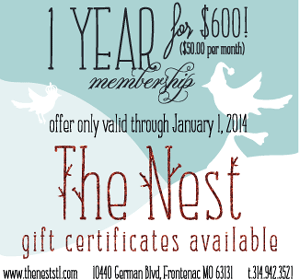 Every Saturday, the Paris Tea Room and Creperie in Washington, Mo., hosts an American Girl Tea Party. A teenage hostess leads girls on lively discussions as they (and their dolls) enjoy cupcakes and tea or lemonade. The minimum age to attend an American Girl Tea Party is 8. Adults are also welcome to come with their dolls. The parties are held at 2 p.m. for a cost of $12 per girl, $2 of which is given to the Washington Library for its Children's Collection. Click here for more information.
P.S. – Is your daughter begging to get matching outfits for her doll and herself? Skip the American Girl store catalog and head to Sears or T.J. Maxx instead. You can score one for around $20.
 By Andrea Wilson, Events Blogger for SmartParenting    
---