You are here
Safe Sleep for Little Babies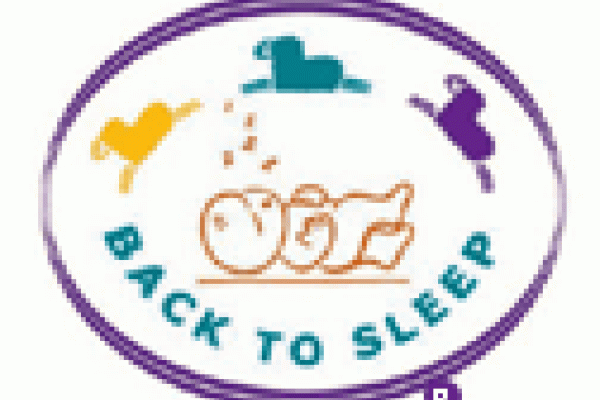 Over the past two decades, infant deaths due to Sudden Infant Death Syndrome have been declining – good news for sure, and a lot of credit goes to the Back to Sleep campaign that teaches parents to lay newborns down on their backs for the first year of life. I remember hearing this advice over and over and conscientiously placing both my boys on their backs, alternating their heads right or left each time so they didn't develop the dreaded flat spot on the back.
However, it turns out that another part of the SIDS decline reflects the way infant deaths tend to be recorded: Officials are becoming less likely to cite SIDS as the cause. Velma Walker Harris, urban outreach coordinator for the local advocacy organization SIDS Resources, explained in a recent phone call that often "unknown" is listed as the cause of death in infants younger than 1 year if no reason can be verified after an autopsy and other investigations have been completed. Some organizations, like First Candle, have started using the term Sudden Unexpected Infant Death as an umbrella term than includes SIDS. There are about 4,500 SUIDs nationwide each year, 80 or 90 percent of which may be related to where and how babies are put to sleep.
Even with the decline, SIDS is still the leading cause of death in babies 1 month to 1 year old, with around 2,200 victims. The SIDS risk peaks between 2 and 4 months. The causes are still unknown, but research is identifying some differences in babies' brains that may make them more vulnerable to unsafe sleeping conditions like soft mattresses, cribs filled with pillows, stuffed toys, bumper pads, and quilts, co-sleeping with adults, and lying on their stomachs.
The best advice to reduce the risk of SIDS, SUIDs, suffocation and other related causes of infant death can be summed up in the ABCs:
A = Your baby sleeps safest ALONE.
B = Your baby sleeps safest on her BACK.
C = Your baby sleeps safest in her own uncluttered CRIB.
Harris alerted me to studies showing that pacifier use tends to reduce the risk of SIDS, as well as one study that found using fans may also be beneficial. Other ways you can make sure your baby sleeps safely include:
Make sure the room is a comfortable temperature and that the baby is covered only with a blanket, no quilts or heavy clothing. Never cover his face.
Avoid secondhand smoke, especially in the room where the baby sleeps.
Give the baby plenty of tummy time when he's awake. This helps his neck and back muscles become strong enough to hold his head up.
Ensure that everyone who cares for the baby puts him to sleep on his back. Babies who are used to sleeping on their backs are at a much greater SIDS risk if they're placed on their tummies to sleep.
Harris' organization spreads the safe sleep message across metro St. Louis and the state of Missouri. It also provides services to grieving families who've lost an infant to SIDS or any other cause. To learn more, visit the homepage or call 314-822-2323.
By Amy De La Hunt, Health Blogger for SmartParenting
---