You are here
Saying C U to BFF and GCB
I think I've made it abundantly clear that I like TV. While
I try to culture it up with a little reading (The Bloggess' Let's Pretend This Never Happened) or a little classic music (Color Me Badd's first album), my heart still beats for basic cable.
At the end of each TV season, I wait with bated breath to see if my favorite shows will be returning in the fall or heading on their way to the cable box in the sky. It's the closest I'll ever be to knowing what sports fans feel on NFL draft day, except I can't get the rest of the Buffalo Wild Wings patrons to cheer along with me when Nancy O'Dell reads the renewal list.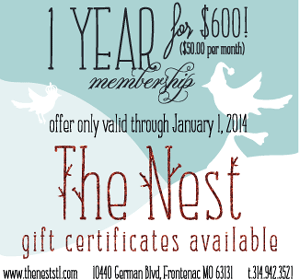 Today, I wanted to memorialize my two cancelled favorites and celebrate the one must-watcher that has been redeemed.
GCB – I like to categorize GCB as a laundry-folding show. I don't love it – I won't shed a tear if I miss it and I never DVR it, but when I have an hour of matching socks ahead of me, I just hit up GCB on OnDemand and in my head, my boxers and charity run t-shirt from 2002 ensemble immediately morphs into a minidress and sequined cowgirl boots worthy of Dallas royalty.
I associate GCB with NBC's renewed Smash­ – both horribly cheesetastic (though GCB is intentional), yet both so addictive. I love to tune in to both mostly to critique the fashion choices. Usually my two thoughts are - damn, Chenoweth, that's a lot of boob, and damn, Debra Messing, that's a lot of scarves for one outfit.
I also like GCB because it relieves me of my potato couch guilt. I love the Real Housewives franchise, but I feel dirty watching real-life women destroy one another. With GCB, it's scripted so it's a little easier to stomach (though now that I write it, I could say the same for RH).
While we may be saying good-bye to the ladies from Dallas, we can take a little laundry-folding road trip to another sudsy city when ABC launches the family soap Nashville this fall.
BFF – The one show I'm saddest about is BFF starring Jessica St. Clair and Lennon Parham. After only four shows, NBC cancelled this hilarious comedy about a divorcee who moves in with her best friend and best friend's boyfriend.  It's the one sitcom Mr. P will actually turn Duck Dynasty off for.
In my imaginary, you-may-call-it-creepy-I-call-it-creative world, I'm totally BFF's third wheel. Too often lately, I see some chick wearing a bra as outwear at Walmart and immediately think, "Jessica and Lennon would be so tickled!" and start texting them her photo before I realize a) I don't have their phone numbers, and b) there's that order of protection they have against me.
I may have also started some incredible fan fiction about them as well, but the dirtiest it gets is when we order a double appetizer of mozzarella sticks at Applebee's. Because dammit, if E L James can make a mint turning Twilight fan fiction into Fifty Shades of Grey mommy porn, I can turn our adventures of shopping for discounted home décor at Marshalls with St. Clair into a best-selling series.
It's no surprise BFF faced difficulties in the ratings considering NBC stuck it right after Off Their Rockers, which totally targets our demographic since nothing says hip thirty-something like a bunch of seniors pulling some shenanigans. Yet, the show has a cult following – check out #SaveBFF to join in the Twitter campaign to save the show.
One saving grace this cancellation season has been the surprise pickup of Cougar Town by TBS, which ordered 15 episodes and will be running reruns of the series. It's a relief for me since I totally dig the show – the dialogue is fast-moving, the plots are ridiculous, and the characters are both bitchy and heartfelt. Penny can!
So, what shows are you sad we're losing next year and which new ones are you excited for next year?
By Nicole Plegge, Lifestyle Blogger for SmartParenting
Photo via www.abc.com

Tags:
reality TV
,
NBC
,
television
,
TV
,
ABC
,
GCB
,
Smash
,
BFF
,
Jessica St. Clair
,
Lennon Parham
,
Cougar Town
,
TBS
,
sitcom
,
drama
---