You are here
Kick Off St. Charles Fashion Week with a Special Luncheon Just for the Girls
According to GQ Magazine, St. Louis is ranked as one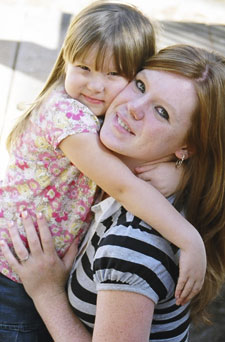 of the top 40 worst dressed cities in America. Complete nonsense. Even though some of us (me) are guilty of running into Target in yoga pants, Midwesterners are very stylish. If you don't believe me, grab your best girl and head over to St. Charles Fashion Week. They are kicking off the party with the first ever Sisters with Style: A Mother Daughter Luncheon.
Emceed by 2010 Mrs. America Andrea Robertson, this special day of pampering will make you and your daughter feel like the bell of the ball.
Enjoy a high-tea themed lunch, complimentary hair and makeup touch-up stations, interactive storytelling, jewelry making sponsored by St. Charles Community College, art projects, cupcake decorating and special princess face painting. Exclusive vendors will be on hand displaying everything from personalized gifts to health tips.
But the highlight of the day is the runway show. Models will be showing off the latest back to school looks, evening attire, and everyday on-the-go collections from Lindy Alys Boutique, City Sprouts, Posh Princespia, Puddleducks and more. St. Charles' own Academy of the Sacred Heart elementary school will be displaying different school uniforms throughout the decades.
Proceeds from the luncheon will benefit The Metro St. Louis Cinderella Project. Located in Mid Rivers Mall, the Cinderella Boutique provides gently used prom dresses to young area women at bargain prices. Through a collaborative effort, high school junior and senior girls are referred to the Cinderella Project by local agencies and organizations that serve teens.
Sisters with Style: A Mother Daughter Luncheon is taking place from 10 a.m. to 2 p.m. on Tuesday, August 2 at The Columns Banquet Center. Tickets are $30 per person in advance or $35 at the door. Tables of ten can be purchased at a reduced rate for $275. Bring in your prom dress and receive $5 off your ticket. Seating is limited, so reserve you spot today by emailing Kim Hannegan at jhanne3900@aol.com or by calling (636) 299-3592.
By Andrea Wilson, Events Blogger for SmartParenting
Tags:
St. Charles Community College
,
St. Louis family events
,
St. Charles
,
books. things to do with kids in St. Louis
,
events for kids in St. Louis
,
activities for kids in St. Louis
,
event calendar for St. Louis kids
,
St. Louis Family Fun
,
My Handy Works
,
Baby Cakes
,
Lindy Alys Boutique
,
City Sprouts
,
Posh Princespia
,
Puddleducks
,
The Metro St. Louis Cinderella Project
,
Mrs. America Andrea Robertson
,
St. Charles Fashion Week
,
Mid Rivers Mall
,
Academy of the Sacred Heart in St. Charles
,
Sisters with Style: A Mother Daughter Luncheon
---