You are here
Immerse Yourself in a Good Tale During the 33rd Annual St. Louis Storytelling Festival
Whether they're tall tales or fairy tales, nothing captures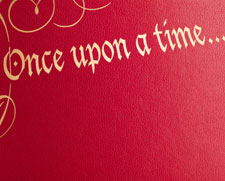 my attention like a good story. Throughout time, people have preserved their beliefs, cultures and values through narration.The St. Louis Storytelling Festival is passing on this ancient art with its annual four-day extravaganza in May. Now in it's 33rd year, this family-friendly event features 60 storytellers from around the country and from our own backyard.
Stories are suitable for all members of the family, and many events are free to the public. From the Missouri Botanical Garden to Blanchette Park in St. Charles County, the festival's 80 events are spread throughout the metro area.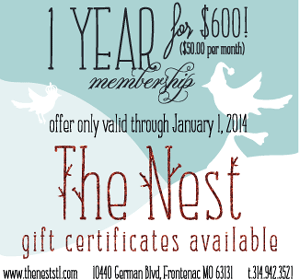 Here are a few highlights you won't want to miss…
• Remember the magical moments of childhood when you lost yourself in a good story? Pass that joy onto your family as storytellers Gladys Coggswell and Jane Stenson share family-friendly stories for all ages.
An Evening of Family Storytelling • Thursday, May 3 • 6:30 p.m. • Free • University City Public Library
• It may not be Halloween, but kids 12 and older will still love hearing Barnes Bradshaw, Bobby Norfolk and Sherry Norfolk recount scary ghost stories.
Ghost Stories • Thursday, May 3 • 7 p.m. • Free • Faust Park Barn
• Adults aren't the only ones who love to tell tales. Storytellers in grades 5 to 12 will perform at a special youth storytelling concert.
The Ruthilde Kronberg Youth Storytelling Concert • Saturday, May 5 • 10 a.m. • Free • University City Public Library
•Prepare to laugh, learn and be amazed as six featured storytellers spin a yarn during the festival's grand finale.
Saturday Night Storytelling Festival • Saturday, May 5 • 7:30 p.m. • $10 for adults and $7 for students/youth • Touhill Performing Arts Center
The 33rd Annual St. Louis Storytelling Festival is taking place from Wednesday, May 2 to Saturday, May 5 at 20 locations throughout the metro area. You can even register for events online. For more information, call Continuing Education at the University of Missouri-St. Louis at (314) 516-6677.
By Andrea Wilson, Events Blogger for SmartParenting  
Tags:
St. Louis family events
,
St. Louis Storytelling Festival
,
Touhill Performing Arts Center
,
Things to do with kids in St. Louis
,
Bobby Norfolk
,
events for kids in St. Louis
,
activities for kids in St. Louis
,
event calendar for St. Louis kids
,
St. Louis Family Fun
,
Continuing Education at the University of Missouri-St. Louis
,
The Ruthilde Kronberg Youth Storytelling Concert
,
Barnes Bradshaw
,
Sherry Norfolk
,
Gladys Coggswell
,
Jane Stenson
---