You are here
Surviving the Mealtime Meltdown
School is just around the corner, and that means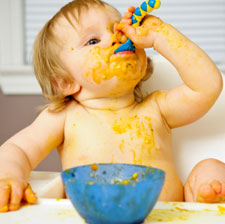 homework, sports and afterschool activities are on the horizon. Things are about to get crazy up in this joint, especially around mealtime.
No longer is it permissible to serve the kids ice cream for dinner – because, hey it's summer – but instead, we have to get back on the healthy train.
To get some insights on making mealtime a little easier, I turned to two busy food writers – Nicole Cook, St. Louis mom of five kids ages 12-18 and the mind behind Daily Dish Recipes, and Laura Beaver, who's juggling a six-month-old, work and her healthy eating blog, Food Snob St. Louis. Together, they've helped me tackle five of mom's biggest mealtime dilemmas.
And why don't I own stock in Lunchables and Skippy? According to my six-year-old, I'm the meanest mom in the whole wide world because I make her buy lunch at school. But when cheeseburger day rolls around once a week (I know, I know - a first grader who doesn't like cheeseburgers? Weirdo.), I usually just throw a Lunchable in the Hello Kitty lunchbox because at six in the morning, my creativity is zapped.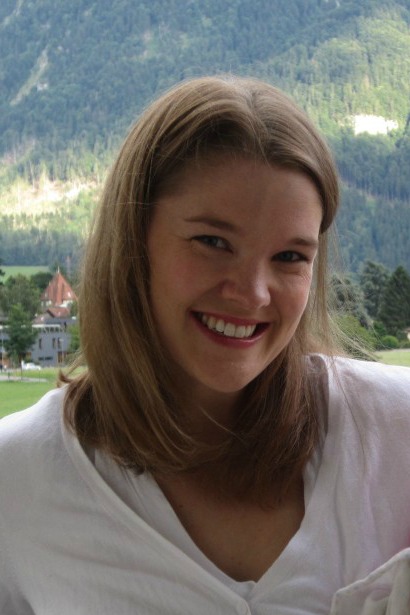 Beaver avoids the lunchtime rut by preparing a big batch of soup on the weekend and bringing it for her own lunch. But for kids, she recommends skipping the lunch bag and reaching for a Bento box. "They are basically lunch boxes with a bunch of little compartments – some have larger compartments for sandwiches and things like that. You could fill each little tray with veggies, fruit, trail mix, a cold quinoa salad. What I like about it is that it gives your kid a lot of healthy options to eat at lunch, rather than just a PBJ and chips."
She's also a fan of using whole wheat tortillas to make wraps – add a little hummus, some turkey or chicken, and cheese, wrap it up, cut into disks, and you're good to go.
You expect me to cook when Entertainment Tonight's on? If you ever want to see a mild-mannered suburban mom morph into The Hulk, complete with the shirt ripping, plop her in front of a stove after a 10-hour workday.
To calm the beast, I try to do all my meal prep in the morning. That way, the husband can throw a casserole in the oven as soon as he gets home, and I have a hot meal waiting for me when I walk in the door like I'm a GD 1960's Mad Man.
Cook eases the dinner drama by freezer cooking  –  prepping on the weekends so she can have prepared chicken or hamburger on hand for multiple dinners and making double batches of meals like lasagna to store in the freezer for hectic nights.
Said Cook, "I try to purchase turkeys after Thanksgiving, whole hams after Easter, and stock up and freeze them when they're on sale. Then when I know I'm going to be using them in a freezer session, I thaw them out and use them to cook with during a session."
Beaver often roasts a chicken for a big Sunday meal, then uses the leftovers for tacos, chicken soup, or her curry chicken – cook chicken in a crockpot on low for four hours with some coconut milk and curry powder and throw in some asparagus or snap peas shortly before serving.
Someone ward off these crabby zombies who have entered my house! Like their mom, my kids are famished when they get home at night. To keep them out of his hair while preparing dinner, the husband usually appeases them with chips and Good Luck Charlie, which of course puts their tummies on lockdown at mealtime.
"With so many easy, processed foods right at our fingertips, it can difficult to encourage our kids to eat healthy snacks," said Beaver. "I keep these cocoa cherry truffles around as a sweet and healthy snack. Bonus – kids will love helping you roll them into balls!" She also recommends other healthy recipes like her homemade granola barsand roasted hickory chickpeas that can curb a kid's appetite without obliterating it.
If it's not shaped like a goldfish, bear or worm, it won't be ingested. As kids change, their tastes change right along with them, and it's hard for mom to keep up. Those noodles your 3-year-old loved two weeks ago? Now they've become her kryptonite.
It doesn't get any easier as the grow older. Cook, admits to getting a little sneaky with the picky eater in her family. "I'm not above hiding foods. We've made macaroni and cheese using a carrot puree, which tastes amazing, and we make cauliflower pizza crust all the time, and she loves it. She does know it's cauliflower now, but she didn't originally."
She also suggests keeping dishes separate until serving. "She (her daughter) loves chicken breasts, but she prefers them plain. So if I'm making something, I will cook her chicken breasts without the toppings or sauces or whatever it is we're having with it. I also try to plan at least a side dish she will like that is healthy so she can have that with her sandwich or whatever she's chosen for the night."
Since I'm no short-order cook, my six-year-old will often make herself a peanut butter sandwich with some carrots on the side – a perfectly acceptable dinner when they rest of us are eating the God-forsaken cheeseburger.
If I have to look at another taco during the week, I'm going to throw this salsa against the wall. Our weeknight meals usually rotate between pizza, spaghetti and tacos. Sometimes we get all crazy and throw a salad into the mix. Needless to say, it gets a little monotonous.
Cook curbs the boredom without adding more work by replacing the usual ground beef in tacos with fish or shrimp. She'll also turn leftover soup into a one-of-kind pasta dish by pouring it over noodles and adding fresh vegetables and herbs. "I try to be creative, while keeping in mind that my kids won't eat everything I love."
Beaver spices up a weekday meal by turning it into a date night after the baby is in bed. "We'll set the table and use placemats and real napkins. We'll eat, linger, drink wine, and just talk. Those meals have been some of my favorite dates we've had."
Need more motivation to create simple, healthy meals and snacks in just minutes? Check out www.dailydishrecipes.com and www.foodsnobstl.com.
By Nicole Plegge, Lifestyle Blogger for SmartParenting
---