You are here
Turn Up The Heat On Winter
Earlier this week we braved the frosty weather to explore some fun outdoor festivities taking place in January. Let's warm up our bones and head inside for some indoor winter merriment. On deck is an event for the birds. Redbirds, that is.
Start spring training early this year at the Cardinal Care Winter Warm Up. Collect autographs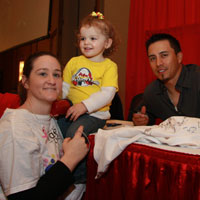 from your favorite players past and present, play interactive games, meet Fredbird, attend live presentations and check out some collectible memorabilia and cards. Find yourself a used game jersey, discounted hat or other hidden treasures at the Cardinals Care store. And you can feel good about your purchase — all proceeds benefit the Cardinals Care Foundation for Children. Don't forget to bring your camera!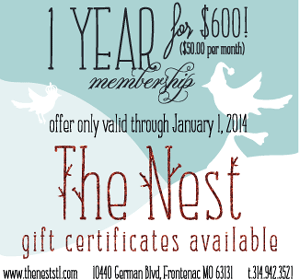 Cardinal Care Winter Warm Up 2011is taking place at the Hyatt Regency St. Louis at the Arch on Saturday, January 15 and Sunday, January 16 from 9 a.m. to 5 p.m. and Monday, January 17 from 9 a.m. to 3 p.m. Three-day passes are $40 a person for fans 16 and older, $10 for kids 5 to 15 and free for anyone under 5. Members of the military, police and fire departments with an active ID receive one free adult pass to the event. To purchase tickets or for more information on Cardinal Care Winter Warm Up 2011, visit the website or call 314-345-9000.
Meanwhile, The Butterfly House is turning up the heat at their annual tropical-themed party, Hot, Hot, Hot! This kid-friendly event is packed with bug-centric crafts, games and entertainment. Kids can race a radio-controlled critter through a tropical maze, explore symmetry by decorating butterflies with fun foam shapes or discover the differences between insects and arachnids at the "Build-a-Bug" craft. If you're still dreaming of warmer climates, hit The Butterfly House "beach" and build a sandcastle in the toddler sandbox. Don't forget to visit the butterflies in the 8,000 square-foot tropical conservatory. The thermometer is set at a balmy 85 degrees year-round.
Hot, Hot, Hot!Is taking place at the Sophia M. Sachs Butterfly House on Saturday, January 29 and Sunday, January 30 from 11 a.m. to 2 p.m. Adults are $6, children ages 3 to 12 are $4 and little ones 2 and under are free. Hot, Hot, Hot! is included in your admission price. This event is best suited for children ages 2 to 8. For more information, visit The Butterfly House's website or give them a call at 636-530-0076.
By Andrea Wilson, Events Blogger for SmartParenting                
---