You are here
Treat Your Little Sweeties to a Fun Valentine's Day Celebration
Nothing makes me happier than sipping on a fountain soda
while chowing down on greasy fries covered with processed cheese. Unhealthy? Probably. Delicious? Absolutely! That's why I made my reservations for White Castle's annual Valentine's Day dinner.
Your belly bombers, onion rings and chocolate shakes will be served in style with personal table service and charming decorations. Plus, you'll receive a free dessert and other heart-felt mementos with your dinner, including a free downloadable photo. Spots are filling up quickly, so make your reservations today by calling (314) 535-7430, extension 11.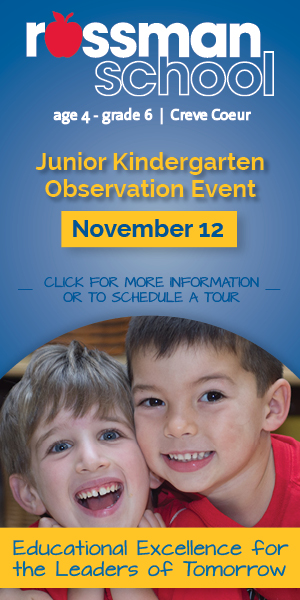 • Show Mother Nature some love on February 14 during A Forest Valentine at Powder Valley Conservation Nature Center. Kids ages 7 and up can celebrate their adoration of the outdoors by making a beautiful card, listening to a story, singing songs, playing games and (weather permitting) taking an invigorating walk. They can also play with tree, fish, bird, armadillo, woodchuck and other forest, fish and wildlife puppets. This event is free, but reservations are required. Call (314) 301-1500 to save your spot.
• Commemorate cupid's holiday with a free member's only Valentine's party at The Magic House. Enjoy a sweet start to the day with doughnuts, milk and juice compliments of Prairie Farms Dairy and a hearty supply of coffee for the adults. The whole museum will be open for little ones to play to their hearts' content. This sweetheart of a deal is only open for Magic House members, so make your reservations today by calling (314) 822-8900.
• Bring the entire family to a special Valentine's Free Family Day at the Contemporary Art Museum. Dress up in your favorite shade of red and spend quality time enjoying the exhibitions or partaking in an afternoon of fun-filled activities ranging from artist-led workshops to face painting, storytelling and more. In celebration of St. Valentine, all visitors wearing red will be entered in a drawing to win a special prize. 1 to 4 pm. All ages welcome. Art activities best suited for ages 5 to 12. The event is free. Find out more at www.camst.,org.
• Keep the sugar buzz going after Valentine's Day at the Missouri Botanical Garden's delicious Sugared, Spiced and Everything Iced event. If you've ever watched a cake-decorating show on television, this day is for you! For one sweet day, members of the St. Louis Metropolitan Sugar Art Guild will display their delightfully decorated cakes, cupcakes and cookies.
Discover how decorators combine gum paste flowers, piping gel, sugar glitter and more to produce their one-of-a-kind designs. Held on Sunday, February 26 from 10 a.m. to 4 p.m., Sugared, Spiced and Everything Iced is included with Missouri Botanical Garden admission of $8 for adults and free for children ages 12 and under. St. Louis City and County residents enjoy a discounted admission of $4 and Garden members are free.
By Andrea Wilson, Events Blogger for SmartParenting
Tags:
The Magic House
,
St. Louis family events
,
Things to do with kids in St. Louis
,
Contemporary Art Museum
,
White Castle
,
events for kids in St. Louis
,
activities for kids in St. Louis
,
event calendar for St. Louis kids
,
St. Louis Family Fun
,
Sugared
,
Spiced and Everything Iced at the Missouri Botanical Garden
,
Valentine Members-Only Morning at The Magic House
,
Forest Valentine at Powder Valley Conservation Nature Center
---