You are here
Young Artists Find Their Muse at Edwardsville Art Center
Guests attending exhibits at the Edwardsville Art Center (EAC) are treated to incredible works from local professional artists and from artists around the world. Yet, interwoven in the gallery are pieces just as moving – complementary art created by local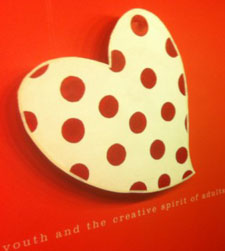 students who are inspired and impacted by these indelible images.
As a nonprofit visual arts center, EAC is not only focused on bringing the best in art to the Metro East, but also empowering youth to one day dream of an exhibit of their own.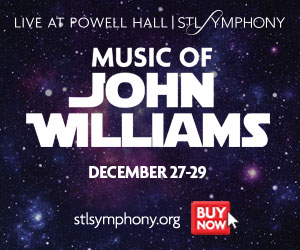 Situated on the campus of Edwardsville High School, the organization is an entirely separate entity from the Edwardsville School District, but uses its location as an opportunity to introduce students to a world of art many would never have access to. To ensure this goal, almost every professional show EAC hosts in its gallery includes a student show as well.
Explained Mary McKeehan, gallery manager, "Part of the Edwardsville Art Center's mission is to inspire the creative spirit in children and adults. We feel providing a space to exhibit the visual artwork of students offers the opportunity to see their pieces in a professional setting."
From January 13 through February 10, EAC will host "Art of Asia," a collection of priceless arts and artifacts from the collection of Southern Illinois University Edwardsville. Inspired by these historic pieces, spanning both centuries and countries, students from Lincoln Middle School were given the challenge to create haikus for the exhibit, all of which will be on display during the entire run of the show.
In addition, EAC has hosted a show for EHS Advanced Placement Art students, and in 2011, sponsored the Southwestern Conference Exhibit, an art competition for EHS and surrounding high schools.
"Publicly displaying their work gives the students a sense of pride and the knowledge that something they created is being viewed and enjoyed by members of the community," remarked McKeehan. "I also think it adds importance to the school's visual arts program if students know work they create in their classes may one day be on display in a professional gallery."
EAC also offers classes, camps and workshops for artists of all ages on-site and works with other nonprofits and organizations to provide educational opportunities in the community. For more information on EAC or the "Art of Asia" show opening this Friday, visit www.artforedwardsville.com.
By Nicole Plegge, Lifestyle Blogger for SmartParenting
---