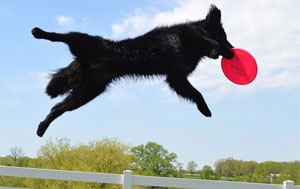 Calling all young pet lovers ages 10-14! Come work alongside the Purina Farms trainers and their amazing canine athletes and learn some of the most popular canine sports! 
Campers will learn from the pros how to train a dog in the sports of Freestyle Flying Disc, Diving Dog and Canine Agility, and learn responsible pet care too. 
Each camp session kicks off with a Purina Incredible Dog Team Show and ends with pizza and a service project. Campers will receive an "Honorary Purina Incredible Dog Team" t-shirt, hat, flying disc, dog toy and much more!
Four camp sessions are available: June 13, June 27, July 11 and July 18. Cost is just $40 per camper!
To register, call 314-982-3232 between the hours of 9:30 a.m. and 3:30 p.m. Go to purinafarms.com for more details. Space is limited to 10 kids per session.
Click For Directions