636-220-3620
1232 Town and Country Crossing
Town and Country
,
MO
63017
Host your party at the sweetest destination in St. Louis! Your Sweetology® Decorating Party will be a canvas for creativity, filled with fun, sprinkled with delightful laughter and topped with satisfied smiles. Sit back, relax and enjoy, while we deliver a hassle-free memorable party experience!
Party packages are available for groups of 8 guests or more. Each guest will let their imaginations run wild as they learn to decorate delicious cookies, cupcakes or a cake! All party packages include instruction in buttercream piping skills, working with fondant, and a complimentary celebratory cake. Each guest will take their sweet creations home to enjoy.
Additional options to customize your party experience are also available, including specialty balloons, magic shows, candy party favors and character visits. Party experiences range from 90 to 120 minutes. Call now or book online for your sweetest party ever!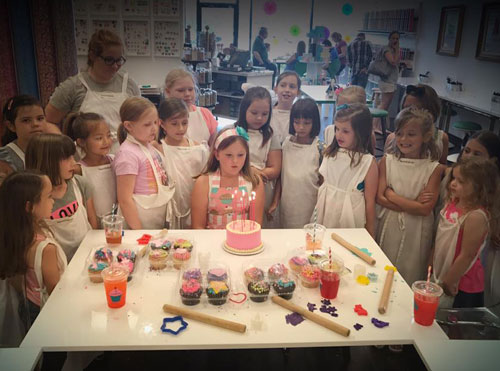 Click For Directions