By
Amy Burger
|
Wed, 11/29/2017 - 8:34pm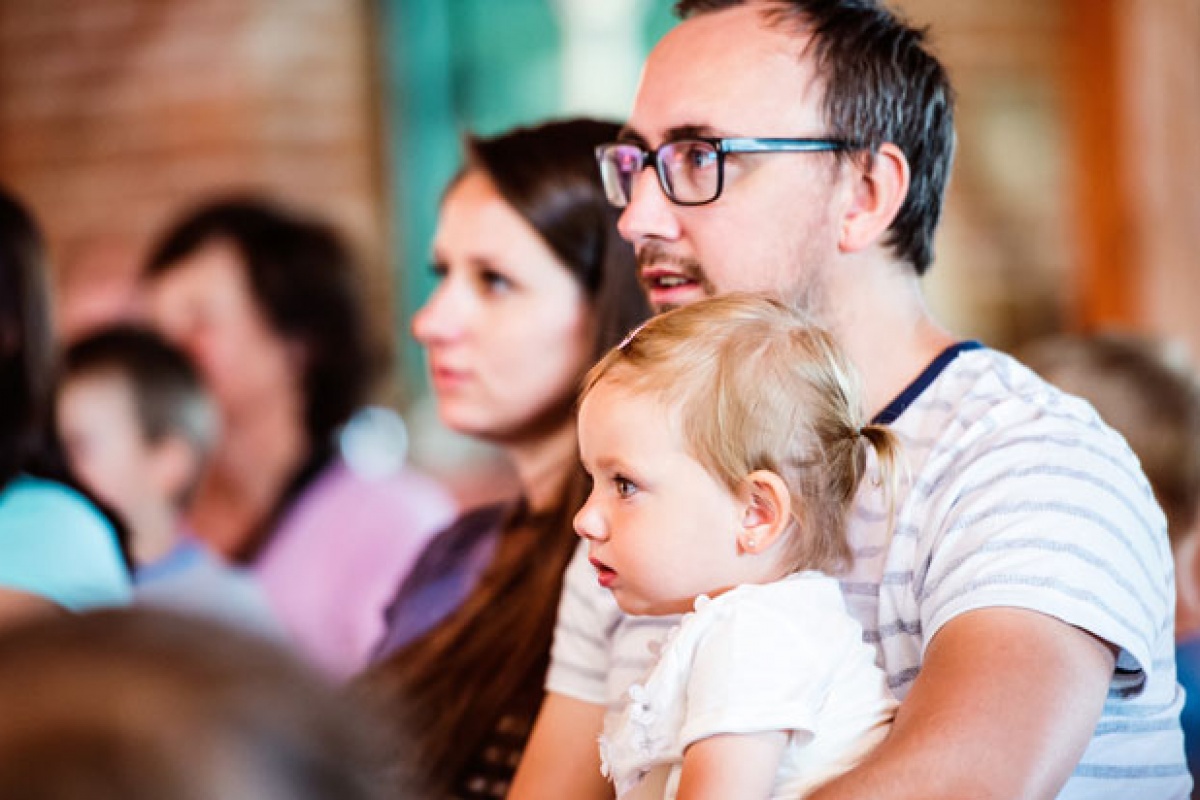 For many kids on the autism spectrum or with sensory processing issues, the lights, sounds and action of some events and performances may be too overwhelming. Thankfully, a number of St. Louis organizations are offering fun, sensory-friendly events in the coming weeks that allow kids and their parents to enjoy themselves without worry. COCA recently hosted its sensory show Balloonacy in early November, but if you missed that, check out these great events with sensory-friendly themes:
Santa Cares at South County Center & West County Center (12/3)
Santa Cares is a sensory-friendly opportunity for children with all spectrums of special needs to enjoy the time-honored tradition of the Santa photo experience with their family in a calming environment prior to public hours in Santa's Workshop at both South County Center and West County Center. Families can RSVP in advance by reserving one ticket per group. Photo packages are available for purchase during the event.
Santa Cares takes place on Sunday, December 3, from 9 to 11 a.m. at South County Center mall, located at 18 South County Centerway in St. Louis and West County Center, located at 80 West County Center in Des Peres. For more information, visit shopsouthcountycenter.com or shopwestcountycenter.com.
Ignite Theatre Company Seussical at .ZACK Theatre (12/5)
Join Ignite for a special, free sensory-friendly performance of Seussical, featuring beloved Dr. Seuss characters including The Cat in the Hat, Horton and the Whos on December 5 at 7 p.m.
For this performance, the house lights will remain up, the audio levels will be adjusted so there are no loud noises and there will be fewer chairs in the audience so kids can get up and walk around. Earplugs and fidget spinners will also be available. Tickets are going fast, but a small block has been reserved for STL Parent readers. Call Ignite at (314) 717-1851 and mention STL Parent to reserve your seats. Regular performances of Seussical are sold out.
Seussical's sensory-friendly performance takes place on Tuesday, December 5 at 7 p.m. at .ZACK Theatre, located at 3224 Locust Street in Grand Center Theatre District. For more information, visit ignitewithus.org.
U.S. Bank Wild Lights at Saint Louis Zoo Sensory Night (12/11)
A wild, arctic wonderland with over half a million holiday lights and family fun awaits at this annual display at the Saint Louis Zoo. This year, for the first time, the Zoo is offering a Sensory Night for individuals on the autism spectrum and others who may benefit from a sensory-friendly experience. This special night will mirror the traditional Wild Lights experience, but the evening will offer quiet areas and trained Zoo staff to assist families. Sensory Night tickets are limited and must be purchased in advance. Ticket prices are $7 for members and $8 for non-members. Children under two are free. Free parking is available on Zoo parking lots during event hours.
Wild Lights Sensory Night takes place on Monday, December 11 from 5:30 to 8:30 p.m. at the St. Louis Zoo in Forest Park. For more information, visit stlzoo.org/wildlights. Can't make Wild Lights Sensory Night? Check out Sensory Saturdays at the Saint Louis Zoo.  
Visit Santa at We Rock the Spectrum (12/16)
We Rock the Spectrum Kid's Gym's annual Santa Claus is Coming to Town event welcomes the holidays for every kid, including guests with sensory needs. Each family will meet separately with Santa in a private party room so that crowds or stares are not a distraction. In addition to two hours of private open play, there will be holiday snacks, lemonade and a fun holiday craft. Space is limited and reservations are required. The cost is $20 per child or $40 max per family, with 20 percent of proceeds donated to My Brother Rocks the Spectrum, a non-profit that benefits guests in need.
Santa Claus is Coming to Town takes place on Saturday, December 16 from 10 a.m. to noon at We Rock the Spectrum Kid's Gym, located at 2075 Bentley Plaza in Fenton. For more information, visit werockthespectrumfentonmo.com.
Sensory Story Time at St. Louis County Library (ongoing)
A number of the St. Louis County Library branches offer regular, weekly sensory story time events for children of all ages and abilities. Bring the whole family for sensory-friendly stories, songs and play. An adult must accompany children. Space is limited and registration is required for children ages 3-9. Contact the library's Youth Services for more information or special accommodations.
Sensory Story Time takes place weekly at various locations of the St. Louis County Library. Dates and times vary by location. For a complete schedule, visit slcl.org.
Amy Burger is a mom, freelance writer and communications professional with nearly 20 years experience working in St. Louis. Her work has appeared in numerous publications and media outlets including STL Parent, Missouri Life magazine, the St. Louis Post-Dispatch, Town & Style and kdhx.org, among others. When she's not working, she enjoys spending time with her husband and two beautiful girls at home in Kirkwood.
Comments