You are here
10 Books for Toddlers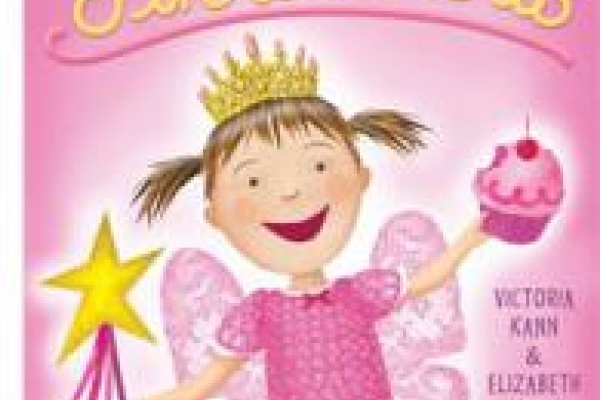 Pinkalicious is my homegirl.
We've totally become BFFs over the past year. How could we not after spending almost every night hanging out in my little girl's room before bed? Purplicious has tried to weasel her way in, but our hearts belong to you, my friend.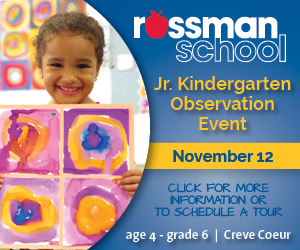 For any parent whose kids love to be read to, children's book characters have become like a second family, not only entertaining our little ones, but educating them as well. For this reason, I am constantly on the lookout for great books, so I asked three experts to share with me by e-mail – what books should every toddler have on his or her bookshelf?
Without further ado, here are the top 10. 
Rene' Myers, children's librarian
"The Bear series (as I like to call it) by Karma Wilson and Jane Chapman. There are several in the series – Bear Wants More, Bear Feels Scared, Bear Feels Sick. FUN rhyming text, eye-catching illustrations, fun characters and the books are always about friendship.
Pajama Time or Barnyard Dance by Sandra Boynton – or any of her books. They have playful text and repetition.
Animal Boogie by Debbie Harter. Rhyming text, bright illustrations and an active story line that toddlers can get up and move with."
Jennifer Franklin, kindergarten teacher, Fox C-6 School District
"If You Give a Mouse a Cookie by Laura Joffe Numeroff and Felicia Bond. It has very detailed illustrations, it's a great way to talk about cause and effect, and the kids love seeing the silly things the mouse does.
One Fish, Two Fish, Red Fish, Blue Fish by Dr. Suess. I love to use this book in the classroom because it has lots of predictable text so the kids can help read it. Also, 'red' and 'blue' are two of the first words that the kids learn to read in my room, so they get VERY excited to see that they can read words in a real book."
Vicki Erwin, Main Street Books, St. Charles
"Very Hungry Caterpillar by Eric Carle. I love a cumulative-style story, and this one has the perfect buildup – caterpillar eats more and more and then he develops a stomach ache, plus the ending is so beautiful. The book combines artwork, simple story, engagement and learning. What more can one ask for?
Caps for Sale by Esphyr Slobodkina. This one is a little long but it begs to be mimicked when the hat guy performs for the monkeys and they reply with their tsk! tsk! tsk! It's what I'd mark as an oldie, but a goodie.
Gallop by Rufus Seder (or Waddle or Swing). This incorporates new 'scanimation.' When the pages are turned, the animal (or human figure) appears to move. The text is a couple of words per page giving the action. It's interactive and very fun especially for kids who like to move with the story.
 Llama Llama Red Pajama by Anna Dewdney. There are always those evenings when bedtime is a chore. This story captures those evenings perfectly and features charming, engaging illustrations. It's the whole package."
Erwin also suggested classics like Good Night Moon, Runaway Bunny and Winnie the Pooh. "These are the ones I sell over and over, and/or parents ask for."
Me? Since Myers stole my Bear choice, I'll stick with Oh! The Places You'll Go! by Dr. Suess. Inspiring to both kids and grownups, it teaches you life will have its ups and downs, but be strong in whatever you do. Can bring me to tears sometimes when I'm feeling particularly hormonal.
So what books do you look for when you visit your library or hit the bookstore?
By Nicole Plegge, lifestyle blogger for SmartParenting
---