You are here
Attention Book Lovers and Bargain Hunters! The YMCA Book Fair is Back
What could be better than finding books for the whole family
at bargain prices? Only that your purchases help support reading and literacy programs for families across the metro area.
The YMCA of St. Louis' annual Book Fair is just around the corner, so grab your tote bags and reading list! The Fair, now in its 34th year, will be held August 17 through the 22 at the Kennedy Recreation Complex.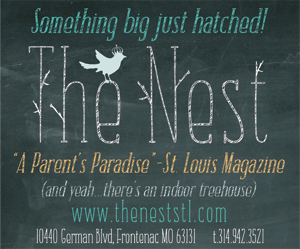 Admission is free, except for those who want to be the first to search for treasures on opening night. Friday, Aug. 17 is First Selection Night, when for a $10 admmission fee you can be one of the first to sort through your favorite books and music and grab those you just can't live without. The hours for First Selection Night are 4-9 p.m.
Admission on Aug. 18 through the 21st is free and hours are 9 a.m. to 9 p.m. Stock up on the last day, because on Aug. 22, you can fill a box with your favorite goodies for just $10.
The annual event is one of the largest fund raisers for the YMCA of St. Louis, benefiting literacy programs, such as one-on-one tutoring for children and adults, free books and parent support programs at 26 locations across the St. Louis metro area. Over the years the book fair has raised more than $1.6 million for Y Community Literacy.
It's also one of St. Louis' most popular volunteer events, with more than 400 volunteers logging more than 9000 volunteer hours. Volunteers include students from Washington University and Lindenwood University, Carondelet Y Service Club (founder of the fair), two Boy Scout troops, two Home School organizations, YMCA teen leaders and many community volunteers.
For information on how to volunteer, go to www.ymcastlouis.org
A great way to follow what's happening at the fair and get daily updates is the fair's Facebook page at www.facebook.com/YMCABookfair
Here are the hours and location details:
Friday, Aug. 17 is First Selection Night. Hours are 4-10 p.m. and admission is $10.
Aug. 18-21 there is free admission. Hours are 9 a.m. to 9 p.m.
Aug. 22 is $10 a box day. Admission is free and hours are 9 a.m. to 9 p.m.
At the Kennedy Recreation Center, 6050 Well Road, St. Louis, 63128, near Meramec Bottom Road and I-55 South. (Click for MAP)
More information: www.ymcastlouis.org
Photos courtesy of the YMCA St. Louis.

---