You are here
Student Reflects on a Successful Semester Thanks to College Bound
Like many high schoolers planning for college, Otis Howell was
overwhelmed not only by the application process and financial aid questions, but also by the sheer number of schools available. With so many factors to swim through, Howell was steering toward just a handful of colleges – whether they were the right fit or would put him on the right path for his future, he had no idea.
However, with help from College Bound, a nonprofit academic enrichment program in St. Louis, Howell found the perfect match for his personality and career goals – Beloit College in Wisconsin – and uncovered the resources he needed to help pay for his degree.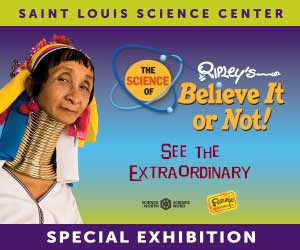 With a successful first semester behind him, Howell is thankful for College Bound's continual support as he returns to Beloit this month. "If it wasn't for College Bound, I wouldn't have the academic opportunities I have. I wouldn't have known about Beloit, and I wouldn't have known about all the scholarships available. I love the College Bound staff - they're great people."
Preparing kids for college and beyond
Since 2006, students in St. Louis have leaned on College Bound for guidance and support through high school and until the day they graduate college. For many, their career goals are inspired, but until College Bound, their opportunities limited.
College Bound, which focuses on those who are attending under-performing schools or come from low-income backgrounds, currently serves students from 35 area high schools. According to the organization, at-risk students are seven times less likely to earn a degree than their counterparts, and in fact, Missouri ranks 36thin the nation for college graduates.
Upon entering College Bound their freshman year, students are involved in a variety of programs that prepare them for both the stress and the satisfaction of working toward a college degree. Howell, for instance, attended College Bound class two to three times per week at University City High School. According to Howell, the Organization helped him find scholarships, submit college applications, and build money management skills. In addition, speakers from the community provided insights on different professions and current college students shared their own college experiences.
Preparing students for college is one thing. Encouraging them through the challenges of college is another. Yet, College Bound stands beside them for all four years by providing a one-on-one Persistence Coach, sending care packages, assisting with course selection, and connecting them to on-campus mentors.
Said Howell, "My Persistence Coach calls me on a regular basis to see how classes are going and to ask if I need any help. If there's anything you're going through while you're away at college, there's always some to talk to."
For Howell, the hard work paid off his first semester. This talented student and artist, who plans on becoming an art therapist after college, is thrilled with Beloit and is already active in campus activities. And he's not the only one succeeding in school. One hundred percent of College Bound high school graduates have enrolled in four-year colleges, compared to 30 percent of St. Louis public school students not in the program. In addition, 97 percent qualified for and received federal financial aid.
What's more, College Bound not only benefits the students it serves, it helps the St. Louis community as a whole. St. Louis' viability depends on a strong workforce and the enticement of new businesses to the metro area. That requires a pool of talented college graduates which can be built right here from St. Louis' own high schools.
But at the end of the day, College Bound is about helping individual students like Howell so that their biggest challenge their first semester of college is adjusting to living with roommates for the first time.
An event for a great cause
Interested in a simple and delicious way to help college students? Head to The Art of Chocolate and Wine hosted by Robust Wine Bar in Webster Groves on Sunday, January 22 from 1 p.m. to 4 p.m. Enjoy hand-crafted chocolates and fine wines while knowing a portion of the day's proceeds will help College Bound students like Howell reach their dreams. For more information on event or to find out how you can help College Bound, visit www.collegeboundstl.org.
By Nicole Plegge, Lifestyle Blogger for SmartParenting
---