You are here
Get Up Close and Personal with Sharks at Stingrays at the Caribbean Cove at the Saint Louis Zoo
There's something fishy going on at the Saint Louis Zoo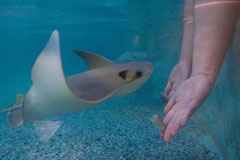 this summer. Sharks are invading the pool at Stingrays at Caribbean Cove, the annual attraction where kids and adults can see and touch stingrays and now, sharks. No worries, though, these are small, mild-mannered bonnethead and brownbanded bamboo sharks swimming about with cownose rays, southern stingrays and horseshoe crabs. Stingrays at Caribbean Cove featuring Sharks opens April 23.
 
Located under a pavilion near Lakeside Cafe, the ocean creatures glide through a 17,000-gallon warm saltwater pool. Visitors are encouraged to dip their hands into the water and allow the stingrays to touch them. Occasionally, they will have an opportunity to feed them. These are hardy species that interact well with people in a safe and fun manner.
 
"We're excited to introduce sharks to our visitors this year," said Dr. Jeffrey P. Bonner, Dana Brown president & CEO of the Saint Louis Zoo.
"Connecting people with wildlife is an important part of our mission. Not everyone in our part of the world has had the chance to get in touch with ocean life in such a close-up intimate way."
 
Bonnethead sharks are the smallest members of the hammerhead family. They have a semi-circular head resembling a shovel or bonnet. Brownbanded bamboo sharks are known as "cat sharks" because the barbels, or sensory organs, near their mouth resemble cat whiskers.
 
The sharks at Stingrays at Caribbean Cove are small, shy and docile fish and pose no danger to humans. They range from two-and-a-half to four feet in length and are bottom-dwelling species that prey on small fish, crabs and invertebrates. Visitors will not be feeding the sharks, but occasionally they may have an opportunity to be touched briefly by a shark as it swims by.
 
Cownose rays and southern stingrays are related to sharks. They have a flat body, long pointed fins and a long whip-like tail that can be used for defense against predators. At Stingrays at Caribbean Cove, their stingers or barbs are painlessly trimmed back just like fingernails are clipped. Staff at the exhibit will monitor the stingrays throughout the season to ensure no stingers exist.
 
Along for the swim are horseshoe crabs, which are more closely related to spiders and scorpions than to true crabs. The horseshoe crab is a living fossil. It has been on the earth for 220 million years, longer than dinosaurs, and it survives today almost identical to its ancient ancestors.
 
The 20-inch deep pool includes a waterfall and a state-of-the-art life support system. The pool also has solitary space and places for the animals to rest if they choose.
 
Zoo interpreters and educators will be on hand to help visitors and to share information about the animals, sustainable seafood and ocean conservation.
 
The Zoo's Education Department is planning several programs for children and adults throughout the summer. Some programs include A Day With the Rays, Wake Up With the Rays, Family and Scout Overnights, Camp KangaZoo and more. To register for programs, visit www.stlzoo.org/education or call 314-646-4544.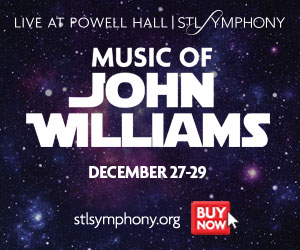 Admission to Stingrays at Caribbean Cove is $3 for the general public and $1.50 for Zoo Friends members. Children under two are free. Admission is free the first hour the Zoo is open. Stingray feedings are $1 per cup. Groups of 15 or more may call 314-781-0900, ext. 4709 in advance for group discounts.
 
Stingrays at Caribbean Cove will be open April 23 through September 25, 2011, during Zoo hours. The Zoo's spring hours are 9 a.m. to 5 p.m. through May 26. Beginning May 27 through September 5, 2011, the Zoo is open 8 a.m. to 5 p.m. Monday through Thursday, and 8 a.m. to 7 p.m. Friday through Sunday for North Star Summer Zoo Weekends.
 
---