You are here
Celebrate Like a Disney Rock Star at the Girl Scouts 100 Aniversary Bash
When an organization like the Girl Scouts of Eastern Missouri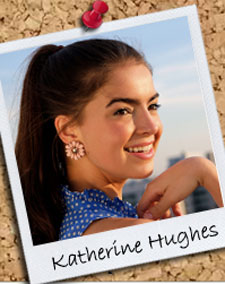 have a celebration, they do it big. Case in point: The huge Big Day event coming up on Saturday, Sept. 22 in downtown St. Louis.
This one-of-a-kind event is free and open to all, and includes a parade, games, rides, fun food and lots of interactive, kid-friendly activities. Plus, it's topped off with a free concert headlined by Disney stars!
The Big Day will be held on Market Street in downtown St. Louis and commemnorates the 100th anniversary of Girl Scouting.
"I am thrilled to invite everyone in the community to this free, fun-filled day," said Donna Martin, CEO of Girl Scouts of Eastern Missouri. "We know when young people have fun they learn; while they're having fun at the Big Day they will be learning about leadership, values and what Girl Scouts offers everyone in eastern Missouri."
The day kicks off at 11 a.m. with a parade marching down Market Street from 18th to Broadway. After the parade, the Family Festival takes over with activities for all ages. Hop on the ferris wheel for fantastic views of downtown, jump in a foam dance pit to dance the day away, or get your tennis on with Smash Zone Tennis.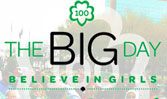 Lots of local food and fun favorites will also be on hand, like food trucks from Zia's On The Hill, Richard's Ribs, 2 Girls 4 Wheels and more. And don't miss the interactive display provided by the Saint Louis Science Center, Saint Louis Art Museum, St. Luke's Hospital, Shriners Hospitals and others. Bring your camera, because Fredbird will also be on hand for pictures!
The celebration wraps up at 5:30 with a family friendly concert featuring performances from Ryan Beatty and Katherine Hughes. Hughes is a competitor on Radio Disney's Next Big Thing. Beatty is a 16-year-old YouTube sensation who has been featured on St. Louis' Radio Disney and Billboard's Next Big Sound Chart.
For more information, check out www.girlschoutsem.org
---
Editor's Note: The original version of this story said that Allstar Weekend would also perform at the concert. On Sept. 14, the Girl Scouts announced that Allstar Weekend would no longer perform because the band had "released a music video that is not consistent with the Girl Scout mission, vision and core values."

---