You are here
Lois Lowry's The Giver Comes to the Stage
When I heard last fall that Metro Theater Company would be putting on a performance of The Giver, one of my favorite books growing up, I was thrilled.
It had been several years since I had read the book, and I wasted no time in revisiting it (again). I was a bit surprised to find that my perspective had shifted a little bit, with a more muddled mixture of hope and despair carrying me through the book than I remembered. It is a quickly engrossing novel, and I am excited for the day when I can share it with my own kids.
Lois Lowry's book The Giver, which won the Newberry Medal in 1994, is a science fiction novel for children ages 10 and up. Set in a futuristic (though familiar) world, it is the story of a boy named Jonas who lives in a safe and seemingly perfect Community. Everything in it is well-controlled, from the climate to the genetics of the individuals to the very language they use with one another. They value sameness above all else.
There is no war or pain, no real awareness of death, nothing to fear. On the flip side, there is also no emotional depth, no concept of love or the bonds that come from it, nothing to treasure.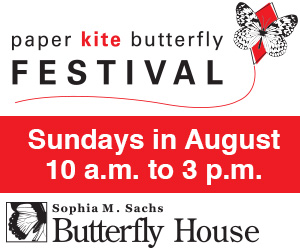 When Jonas turns 12 — the age at which young people come of age in his Community — he is singled out as The Receiver of Memory and is to become The Giver's understudy. While members of the Community have their own individual memories, there is no collective memory (no history) that is taught and shared by all. The Giver alone is the one who possesses this knowledge, in order to give counsel to the Elders should they need to draw on the lessons of history when making laws.
It becomes his job to transfer all memories (including memories of the time before the Community's existence) to Jonas, who will then bear them. This knowledge is fascinating, both incredibly pleasant and terribly painful. But the truth also causes much confusion for Jonas and begins to instill in him a sense of injustice and a desire to change things.
He no longer sees in black-and-white (literally), and the horrific consequences that come from the Community's loss of freedom become too much for Jonas to take. In the end, he must decide whether or not to remain in the Community. And it is his love for another child that ultimately guides him to his courageous choice.
While not as graphic as many young adult novels on bookshelves today, some of the more challenging content in The Giver has made it a controversial title on school reading lists. Euthanasia plays a surprising and important role in the story, and as Jonas learns the truth, his understanding of home and community completely unravel.
But despite its dystopic theme, faith, hope, and love are the driving forces of the book. It also offers a wonderful opportunity for young readers to examine the nature of knowledge and ignorance, and to think about the choices societies can make when rebuilding after war and other catastrophes — things that are, for better or for worse, always pertinent to our lives.
Metro Theater Company's performance of The Giver runs through Jan. 23. For more information (including a production guide) and to purchase tickets, visit their website at www.metrotheatercompany.org.
By Erin Quick, Books Blogger for SmartParenting
---