By
Nicole Plegge
|
Thu, 01/01/2015 - 3:44pm
Late last year as fires raged in Ferguson and broken glass littered South Grand, many of us were overcome with emotions as we saw our city in turmoil. Sadness for the grieving families, fear for the safety of those on both sides of the protest lines, and hope that we would come out of the darkness unified like never before.
When the sun rose and the smoke began to clear, many did what St. Louisans do best – they sprang into action. Some volunteered to clean up, others donated money to Ferguson businesses and nonprofits. Artists headed to the streets to paint messages of optimism over boarded-up windows.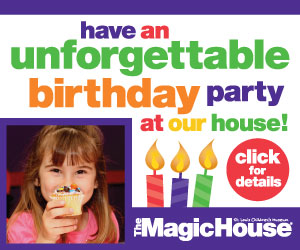 Writer Carol Swartout Klein put pen to paper.
Inspired by the rally of the community, Klein, who grew up in Ferguson, wrote a poem to capture the aspiration and unity she saw in the eyes of community residents. It was a feeling she hoped would resonate with young children who witnessed the sorrow and violence since Michael Brown's death in August.
This January, her poem will be transformed into Painting for Peace in Ferguson, a children's book to show kids the power of healing.
"It occurred to me that if adults are having a hard time processing and talking about the events of the last three months – how are children coping?" Klein said in a press release. "So we designed this book to be a tool for parents and teachers to begin the conversation. Over the Thanksgiving weekend, it was inspiring to see people young and old, black and white come together to transform boarded up windows from something intimidating to children into something so positive."
A community inspired and empowered
Intertwined among Klein's child-friendly poem are images from the Paint for Peace effort. Award-winning book designer Michael Kilfoy and photographer Ryan Archer traveled the streets of Ferguson and South Grand to capture the works of art that graced the windows of damaged businesses. Works that encouraged residents to look beyond the color of skin and inside at the heart within.
Along with photos submitted by the public and artists themselves, the photographers' work will grace the pages of Painting for Peace in Ferguson to showcase all the artwork produced and visually tell the artists' story.
The book, which is published locally by Layla Dog Press, doesn't go into the specifics of what caused the unrest, but instead, according to Carrie Zukoski, communications representative for Layla Dog Press, demonstrates how art produces a paradigm shift from a feeling of powerless to empowered and shows children how it can be an cathartic outlet.
"Art allows people to express things they may have a hard time putting into words," she said via email. "It shows that people value the community and care about the people in the community."
After printing costs, all proceeds from Painting for Peace in Ferguson will be deposited with the Greater St. Louis Community Foundation, a 501(c)(3) organization, to help support North County youth and art programs as well as the businesses and employees affected by the damage. The 48-page book is $15.95 for softback and $25.95 for hardback and will be available for widespread distribution in January. Pre-orders for Painting for Peace are currently being accepted at www.paintingforpeacebook.com.
In addition, a website housing resources for parents and teachers to help talk about the issues raised in Ferguson is currently being developed.
While the region's healing process is still fresh, the support of the community in the days following the unrest shows we are in this together, making a difference in our own ways and with our own talents. As Klein's final line reads, "The work is not finished, there's much more to be done. But this art shows the spirit of a new Ferguson."
Photo: Painting for Peace Facebook page 
Metro East mom Nicole Plegge is the lifestyle and pop culture blogger for STL Parent. Besides working as a freelance writer & public relations specialist, and raising two daughters and a husband, Nicole's greatest achievements are finding her misplaced car keys each day and managing to leave the house in a stain-free shirt. Her biggest regret is never being accepted to the Eastland School for Girls. Follow Nicole on Twitter @STLWriterinIL 
Comments