By
Calendar Editor
|
Tue, 09/03/2013 - 12:59pm
When a new movie premieres at the Saint Louis Science Center's OMINIMAX Theater, it's a big deal - literally. The four-story, wrap-around screen, state-of-the-art sound and IMAX technology (which allows for breathtaking, enormous views) make for an movie experience you can't find anywhere else in the St. Louis area.
The movie Jerusalem opens Oct. 4 at the theater (It's closed from Sept. 3-12 for maintenance), and it promises to be an awe-inspiring look at one of the world's oldest cities.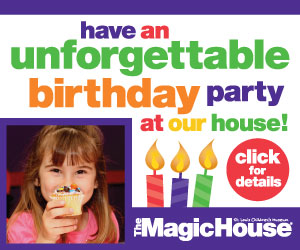 Destroyed and rebuilt countless times over 5000 years, Jerusalem is important to people of many cultures and is the center of the world for three major religions. This new film, produced by National Geographic, tells the history of this great city while following the lives of three young Jerusalemites and their families - Jewish, Christian and Muslim. Through their eyes, spectators learn what it's like to call Jerusalem home. The film also examines the celebrations and events that mark the high points of the year and life in the city.
Jerusalem opens Friday, Oct. 4 at the Saint Louis Science Center. For more information, go to www.slsc.org
Watch a preview of Jerusalem:
Comments