By
Amy De La Hunt
|
Tue, 04/27/2010 - 8:23am
As I was asking around for parents' tips on helping their teens make responsible decisions on prom night, one dad asked me to define "responsible." I joked that it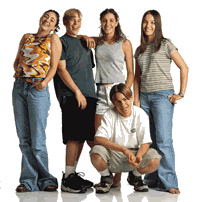 meant not waking up the next morning in jail and/or pregnant, but what I was really thinking about was Scott, a kid who used to ride my bus route back in high school. He died in a car accident while driving his date home in the early morning hours.
Most of the parents who shared their (anonymous) stories with me started talking about prom with their teens well ahead of time. They steered decisions with advice and suggestions and in a couple of cases monetary "donations" toward dinners, clothes and lock-in tickets in return for pledges that the kids would not drink, would call for a ride if they needed one due to someone else's drinking, and would go only where they said they were going to go. As one mom put it, "Once the plans for the weekend were set, they were not allowed to change them or deviate from them. Kids are good at wanting to do that. Hold your ground."
Opinion was mixed on the pre-prom limo ride and post-prom lock-in. Some parents saw the limo as a thinly veiled way to sanction drinking; others discovered that there are limo companies that ask the parents what they want stocked and do not allow other beverages. Not all schools offer lock-ins or post-prom events, but when this is an option, parents described it as hugely important to their teen's ability to make – and stick to – responsible decisions.  (A word to organizers: Prizes like iPods, dorm fridges and TVs are an attendance draw for the kids. And a policy of calling the parents of no-shows is likewise a big incentive to attend.)
Interestingly, all the parents could cite the exact times their teens' proms started, "locked" and ended, as well as what times the after-parties started and ended. In some cases, they were recalling these times more than a year later! So you know they worried, but there was also a strong undertone of pride that their children had stuck to the rules and come home safely.
Some of the other good tips I received included:
• "I have to meet the date way before the prom night. Dinner is a preferable option."
• "Keep reminding kids of everything that they have to lose. Our girls had scholarships that were on the line, athlete of the year awards, their diplomas and, most of all, their image that they didn't want to destroy all in one night."
• "Have as much fun as you would like to have, but remember: Everyone looks at Facebook."
By Amy De La Hunt, Health Blogger for SmartParenting
By day, Amy De La Hunt hears plenty of good information and advice about parenting and child development in her role as curriculum developer for Parents as Teachers, a St. Louis-based nonprofit. And every evening her sons, ages 9 and 6, bring home the reality that there is plenty of parenting wisdom yet to be revealed. Her "a-ha moments" frequently make their way into her health-related posts for STL Parent. She also writes about food, restaurants, nutrition, and other lifestyle topics for the St. Louis Post-Dispatch, Alive magazine, and Gayot.com. At their home in St. Louis, Amy and her sons dabble in gardening, art, reading, cooking, running and raising chickens in the backyard.
Comments