You are here
Resolutions I'll Actually Try to Keep This Year
With a new year comes new resolutions. Just as I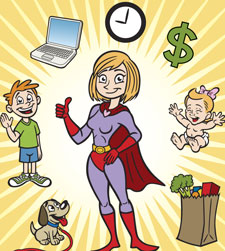 did before I had kids, I fall back on some of the same resolutions as I have for the past decade – lose weight, work out more, eat better. But because of the children, many of my goals have become a little less dedicated to trying to look svelte and instead just trying to get through the day.
Since I already blew the diet resolution by eating cheesecake for breakfast (it's the last day of my vacation, people!), I can focus on the following mom resolutions for 2012: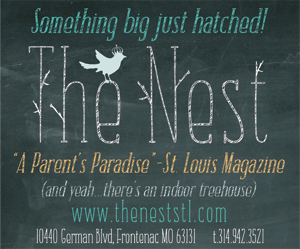 Shave. At least my shins.
Stop wearing hot pants and Lucite heels to PTO meetings.
No matter how busy I am or how little food there is in the house, I resolve never to serve Lunchables for dinner again. As adorable as my five-year-old's daily announcement – "Remember when we had Lunchables for dinner? That was the best day ever!" – was this past year, it hardly provides the ambition one needs to cook a dinner from scratch.
Start dressing with a grabby toddler in mind. Wrap dress + two=year-old = peep show in the IHOP.
See one movie in 2012 that does not feature a Muppet, watch one T.V. show without a talking choo-choo train, and read one book that isn't about a sneezing bear.
Find the car keys I misplaced in 2011. And KT's left shoes. And that box of checks. And that quart of milk.
Stop approaching women in Target to ask them if they'd consider being my sister wife so someone can get that sinkful of dishes washed.
Stop cursing. Immediately. When the two-year-old unknowingly blurts out "Holy s**t," it's ok to giggle. When it accidentally slips from the five-year-old's mouth in kindergarten, it goes on her permanent record and screws her admission into Harvard.
Getting a massage, practicing yoga or having sex are not the times to plan the week's grocery shopping list in my head.
Resolve not to discuss baby poop with the cashier at Old Navy. Although I find it fascinating, for some reason, the 17-year-old with the barbell in his nose doesn't find it nearly as endearing.
Find out where that smell is coming from.
Finally teach my two-year-old how to dougie so she stops losing the talent portion on Toddlers & Tiaras.
Try not to burst into tears when another mom criticizes my parenting skills. I need to remember those "perfect" moms are probably mainlining Pop-Tarts and using masking tape to hem their kids' pants – just like me. As long as my kids know they're loved and aren't robbing liquor stores to fund their Play-Doh fixes, that's all that matters.
And the most important resolution of them all – set a record this year in the number of times I hug, kiss, tickle, compliment, and dance with two silly, stubborn, goofy little girls who are my world.
So moms and dads – what are your parenting resolutions for 2012?
By Nicole Plegge, Lifestyle Blogger for SmartParenting
---