You are here
Talking With Teens About Dating and Relationships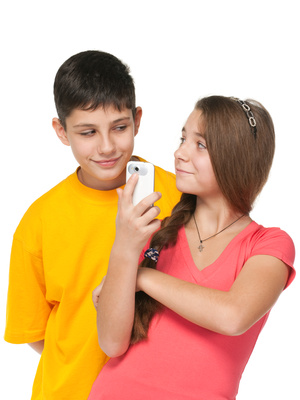 April, which happened to be Sexual Assault Awareness and Prevention Month, ended with the U.S. Senate's reauthorization of the Violence Against Women Act. The House will have its own version sometime in May.
There's the usual Washington hoopla about controversial provisions (like gays and lesbians also getting protection, according to an article in the Christian Science Monitor).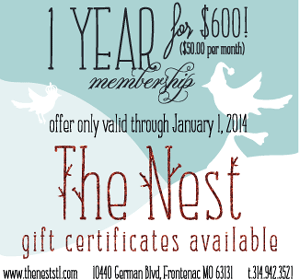 All of this can seem pretty abstract, but if you have a teenager who's dating or thinking about dating, the topics of healthy relationships and dating skills are important to address, because those conversations can protect him or her against intimate partner violence. Politics aside, this continues to be a serious problem. The CDC's 2010 numbers show that rape, physical violence and/or stalking have happened to nearly 3 out of 10 women and 1 in 10 men.
Not that you should scare your child, but it's certainly a good idea to plant the seeds of what is and is not appropriate early. "Kids need to hear this − and want to hear it − but won't necessarily seek it out from their parents," said Koree Claxton, prevention education manager at Safe Connections, a local nonprofit that offers crisis intervention, counseling, education and support services around relationship violence and sexual assault.
In an e-mail Q&A, Claxton offered tips for parents about bringing up the topic of healthy relationships, being smart about technology and getting help for teens who may be at risk.
She also pointed out that "parents and youth are always welcome and encouraged to call our 24-hour Helpline if they need help at 314-531-2003. A live person answers the line every hour of the day, every day of the week, every week of the year!"
Q: How do you suggest parents lead into an introductory conversation? 
Use moments or milestones (allowed to talk/text to boys via phone, setting up Facebook accounts, actually going on a date) to discuss what relationships should look like and what is appropriate. Discuss what a date looks like, who is going to pay, where they are going to go and how they should be asked out.  Kids are navigating these things every day, and the discussion can really help.
Also, discuss personal and technological boundaries as well. Kids have gotten good at identifying personal boundaries but may not think to set ones with technology (for example, how many texts is too much in a day? An hour? Should they be questioning you about who posts on your Facebook page or follows your twitter account?) These are very real situations for kids, and some guidance can help.
Most kids love to explain what they are doing and how they are doing it when it comes to technology and social media. I ask them (students) a lot, and their wealth of knowledge is amazing.  We can learn from our kids as parents.
Q: When should parents start? Is there a "right age"?
The "right age" is always dependent upon the parent's rules and the child. Some kids may have a cell phone at age 7 while others don't have one till they are 16. The conversations can start young and continue for a life time.
We don't give our youth a car and expect them to know how to drive it right away but we give them smart phones, laptops, iPads, gaming systems and the such, expecting them to learn how to use them.  This leaves the parents in the dark. Walk through things with your child and you'll learn as you go.
Q: What are some of the specific points they should bring up?
Touch on topics of:
Respect (What is respect? How do you get respect? What does respect look like in a relationship?)
Communication (effective and appropriate)
Equality (both in the way we treat each other and how we view the roles in the relationship)
Trust (to learn how to trust but also that that trust may be broken and has no reflection on them)
Parents can be very effective in communicating these points by also modeling them in their own relationships. Whether those relationships are intimate or friendships, kids will pick up on that and then have a point of reference. 
Q: Are there any specific areas in which you'd like to raise parents' awareness?
Technology. Not just that kids are using the technology but also the way in which parents use the same technology to interact with their children. For example, parents may have a Facebook page as do their children. As a rule the parent may have established that in order to have a facebook page the teen has to allow their parent to be their friend. That's all good and well, but the parent does not have to be an active presence on their child's Facebook page. If something is posted or said that is of concern, address it outside the social media arena. Talk to your child at home in private; commenting right then and there may not always be the best approach. 
When parents begin to blur the line of parent and friend, children/teens also being to find that line blurry. As parents it is our job to keep that boundary. Likewise, know that if you are fiends with your teen they in turn can see what is on your page too. 
"Friending" all their friends is not appropriate and can be embarrassing for the teen.
Q: What are your messages on the education side?
Safe Connections' Prevention Education department makes sure we allow the kids to be the experts in their own situations. They know what's going on and what is and is not going to work.
We make a concerted effort to allow them a safe space to ask questions and also to get information and explore other options. If they really feel the male should pay for everything on a date, we explore that with them and 9 times out of 10 they will agree that they are actually chipping in with money in some aspect, whether it be the tip or snacks at the movie.  We also encourage them to seek other opinions.  They don't know everything, and we don't claim to either. 
Q: What should parents do if they are worried about a relationship their teen is already in?
Talk to your teen about the relationship. Ask them how they think it is going and give them what you see form the outside looking in. Teens are very used to their parents telling them what to do and not so used to being asked how they think about it. This sparks a conversation and thus allows the parent and teen to build a bond and level of communication. 
Be leery of telling them to not see the partner, as most teens will find ways around that. But as a parent, if you are genuinely concerned for your child's safety, please let the appropriate authorities know.  If you cannot get your child to talk about their relationship, you can also enlist the help of their friends' parents. Teens are sometimes more likely to chat up their friends mother first. This can be useful.
By Amy De La Hunt, Health Blogger for SmartParenting
---