You are here
Where Mom Jeans Go To Die
As a 35-year-old mother, few things sound as horrifying as a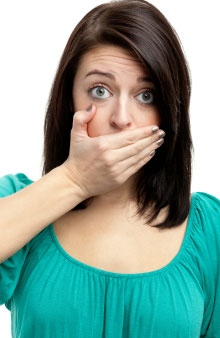 dance club. Why shuck my sweats, roll off my comfy couch, and ditch my pan of brownies just to towel off superfluous sweat flung by Ed Hardy-swathed frat boys and bite my way through a pride of 21-year-olds to win a spot at the bar?
Not to mention, clubs rarely spin my favorite old-timey classics like "Humpty Dance" and "Joy and Pain."
But sometimes – just sometimes – a mama's gotta dance.
Once a year, my friends and I get together for a girls' weekend, highlighted by a Saturday night dancefest. We decided to crazy it up this year and planned a getaway to the nightlife mecca known as Indianapolis, Indiana.
If trying to find a club where four moms wouldn't get mocked for their choreographed dance routines wasn't hard enough in St. Louis, hunting for one in a foreign land was downright stressful.
"Don't worry! I've got this covered," I announced, whipping out the Indianapolis Visitors Guide I had ordered because I'm a planner. And a gigantic nerd.
After much research and a conversation with a waitress who also shared our nightclub disadvantage of being in her mid-thirties, we were directed to a bar in downtown Indy – one that should have gone down as the best bar for moms in the history of the world ever.
Not only was the DJ playing Tony! Toni! Tone!'s "If I Had No Loot," when we walked in, but two drinks cost less than a Happy Meal. Best of all – aside from a bachelorette party and one group of studious twenty-somethings, the rest of the women were a good 15 years older than us and hadn't changed their hairstyles since 1989.
Now it's very rare when I feel like one of the classiest broads in the room. I think it's happened twice – once at a Walmart at 4 a.m. on a Sunday morning and once at Golden Corral's all-you-can-eat steak night in 2004. But for a moment, I felt young, vibrant, sophisticated.
Until: "Have you noticed a little theme in the outfits tonight?" my friend, Amy whispered.
After a quick glance around the bar, my jaw dropped. "OMG – it's like an OB/GYN office up in this joint!"
Apparently no one had told us that the required dress code for the bar was black micro-minidress. And I don't mean a minidress in which the woman shows a little leg – I mean when the DJ played E.U.'s "Da Butt," we were treated to a literal interpretation of the song title.
We had been unexpectedly dropped smack-dab in the middle of a Robert Palmer video, only the "Addicted to Love" models were practically Amish compared to 50% of the bar patrons surrounding us.
Suddenly, I no longer felt so young and vibrant. "When did this become a thing?" I questioned, gesturing at the dance floor and feeling incredibly Puritanical in my LOFT-assigned mom uniform. "Have I been out of the bar scene for that long?"
I knew I should have been applauding the micro-minidress wearers for displaying their confidence and embracing their sexuality. In reality, I was wondering how I could incorporate more petticoats and chastity belts into my daughters' wardrobes so they can be ready to keep their business adequately covered when their micro-minidressed friends drag them to the bars 15 years from now.
Since I had just finished reading Anita Diamant's The Red Tent, I was feeling all sorts of earth mother and knew it was my duty to put the kibosh on the blatant overexposure. I grabbed a Colts Starter jacket off a bar stool and wrapped it around the first 45-year-old micro-minidress that crossed my path.
"You don't have to do this, sister friend," I whispered as I stroked her hair. "You are a beautiful vessel of womanhood. Let your confidence radiate through the words you speak and the opinions you share, not through your flash of the flesh. Come, zip up this Colts jacket and let us discuss the merits of the Electoral College versus those of the popular vote with this gentleman in the Cleveland Browns jersey and beer helmet."
At least that's what happened in my head. Instead, my friends and I no longer felt like the shining stars of the downtown Indy scene and headed back to the hotel to party the way 35-year-olds should – in our sweats, on the couch, with a pan of brownies.

By Nicole Plegge, Lifestyle Blogger for SmartParenting
---
---