You are here
World Book Night Gives You the Chance to Share Your Favorite Story
When you find a book you love, you want to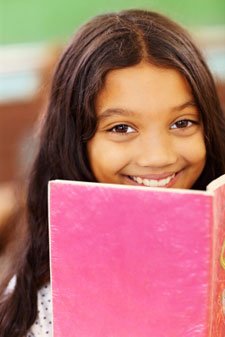 share it with the world, to introduce others to the characters and stories that touch your heart and your imagination. 
A new worldwide movement is now giving book lovers like you the chance to introduce your favorite novel to 20 people in your community – at no cost to you. Register for World Book Night 2012 by Wednesday, February 1, and you could be chosen to receive 20 copies of one of 30 celebrated books.
The only catch – but a fun one – is that you have to hand out all 20 books on April 23, whether it's at a coffee shop, community center or other organization in your neighborhood. The goal is to share the joy of the written word with non-readers and light readers alike.
To apply as a book giver, just visit www.us.worldbooknight.org, choose your favorite book from 30 popular options, and tell the World Book Night organization how and where you plan to distribute the copies. In February, you'll be informed if you're chosen as a 2012 book giver and will receive information on where to pick up your books. 
Featuring beloved teen-friendly titles such as The Book Thief, The Hunger Games and Ender's Game, World Book Night is a unique way to connect with youth. Said Vicki Erwin of Main Street Books in St. Charles, just one of the St. Louis Independent Bookstore Alliance members who  has submitted her store to be a distribution site, via email, "The program could be beneficial to tweens and teens in two ways: they could volunteer to be givers, and again, what a fun thing to share a love of reading with someone! Parents and kids could do it together. Or, if they are nonreaders, they could be a recipient, and perhaps a new love will be born." 
World Book Night, which began last year in the U.K., is supported by American book publisher, distributor, bookseller and library associations. The St. Louis Independent Bookstore Alliance is currently planning some special events around April 23, so be sure to check out its website or its member stores in the next few weeks for more details. 
You only have a few days left to apply to be a book giver so sign up now at www.us.worldbooknight.org. 
By Nicole Plegge, Lifestyle Blogger for SmartParenting
---