You are here
Why I No Longer Wear Pants
When I had children, I knew I would be happily giving up a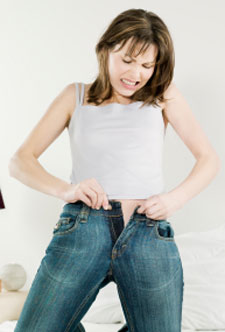 few things as I welcomed these precious little girls into my world. Things like enjoying a quiet dinner. Or traipsing off on a last-second weekend trip. Or drinking gin at 2 in the afternoon.
One thing I didn't expect to give up was pants.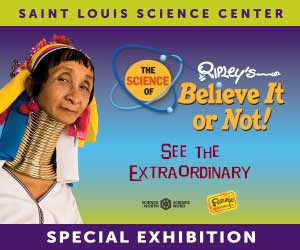 While navigating through all the Fall Fashion Week recaps over the past couple of weeks, I noticed the trend toward patterned pants, such as these cropped green pants from the J.Crew collection. I love them. They're fun and flirty, and I adore the color. However, I'll never wear them, because I'm sure my thighs would cock their imaginary eyebrows and give me a collective "B***h, please" if I tried to shimmy into them.
Whether it's because I had kids or am creeping past my mid-thirties or enjoyed one too many Mallomars, my body is not the same as it was five years ago. In fact, it changes day to day. Overnight, that fat pocket that was on my hip has somehow migrated to my tailbone.  By the time I go to bed, it'll probably be resting on my kneecap.
I've done the Stacy-and-Clinton thing and gotten all my pants altered, but my tailor must need some continuing education classes since she has yet to alter pants that transform my mom butt into J. Lo booty.
Luckily, I work in a pretty casual environment, so I mostly wear jeans, which thankfully stretch and conform to an ever-changing body. However, when I do have to wear pants, it's an arduous, multistep process. There are thongs to consider and belts to pick out. There are camel toes and muffin tops and pantylines and sagging seats to worry about. It's exhausting, and it makes me realize Michelle Duggar doesn't just wear skirts for religious reasons, but because girlfriend is smarter than the rest of us.
The other day, I managed to throw on a pair of pants and felt relatively comfortable until someone from another  office pointed out my granny panties were saying hello to everyone from above the top of my waistband.
Yes, I'm a mess. And apparently also a bit of a trollop.
So, the other week, I went on a pants hunt with the two kids in tow. Know what else moms give up after giving birth? Shopping. Gone are those leisurely Saturdays where I'd spend hours in a dressing room. Today, a successful trip is getting in and out of a store in five minutes without someone crying (mainly, me) and with a minimal knocking over of the store mannequins.
I was psyched to try on some pants until, of course, we entered the store:
"MJ! Take that off your head. It's a bra – not earmuffs!"
"Please don't touch that stack of sweaters. Don't touch that stack of sweaters. DO NOT TOUCH that stack of sweaters. Ok, pick up that stack of sweaters."
"If you girls stop swinging on that clothes rack, I will buy you both unicorns."
 "KT, don't look under that dressing room door. KT, stop crawling under that dressing room door! KT, get out of that woman's dressing room!"
"Yes, MJ, my underwear does have holes in it."
"Miss, can you please unlock the dressing room door? Yes, she locked herself in again."
"Ma'am, just grab me any pair of pants you can find and throw them in a bag. Yes, any pants."
Which is why I have 10 pairs of pants in my closet I will never wear, and why my husband inquires, "Why do you have a pair of velvet capri pants in here? And why are they mustard? And why are they a size 2? And why are they petite?"
So, unless I can start wearing yoga pants to work every day, my usual go-to ensemble lately has been a wrap dress. One that hides the baby pooch and has enough swing that it gives my hips a little breathing room. It's easy and comfortable, and to the outside world, it looks like I actually put effort into what I was going to wear that day, which gives me that boost of confidence I need in the morning.
But one day I will have those J. Crew pants. And J. Lo's booty. I just need to find a way to pay for both of them.
By Nicole Plegge, Lifestyle Blogger for SmartParenting
---