By
Nicole Plegge
|
Mon, 03/11/2013 - 1:27pm
Beginning March 16, The Frontline for Hope, a documentary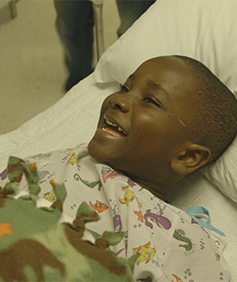 style series which gives viewers a first-hand look inside St. Louis Children's Hospital, will air for six weeks on KSDK NewsChannel 5 at 6:30 p.m. on Saturdays.
Produced by Coolfire Originals in St. Louis, The Frontline for Hope follows a number of brave families who, at the most difficult times in their lives, allowed cameras to accompany them on their journeys at Children's, chronicling both the heartbreak and the hope that accompanies a child's stay in the hospital for an illness or injury.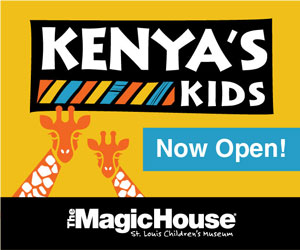 According to Jackie Ferman, manager of media relations for Children's, every story is as unique as it is compelling. Viewers will meet a young lady whose family relocated to St. Louis to await her organ transplant, a baby born prematurely who faced incredible odds, and a child who faced a long recovery following a car accident.
One special episode even chronicles a child who traveled from Ireland for a select spinal surgery.
Said Ferman via email, "Each individual journey is very different, but what all of these children and their families have in common are their bravery, strength and fighting spirit. Their stories are very inspirational."
As viewers, we're taken directly into both the operating room and the waiting room so we can meet the patients and families one-on-one, many of whom have traveled from across the country, turned away from other hospitals because their cases were so difficult to treat.
Yet, right here in St. Louis, they find hope because of the Children's team of doctors, nurses and other medical professionals who combine the latest in medical advancements with a heartfelt dedication in order to change lives. Through The Frontline for Hope, we not only better understand these families' experiences, but better understand why St. Louis has become a national destination for pediatric medicine.
"Unless you have a sick child and experience it firsthand, it can be difficult to comprehend the extent of what happens here every day," remarked Ferman.
"Community support is vital for us to be able to fulfill our mission, and it's important that the community understand the scope of what we do. This show will provide a very intimate and personal glimpse into the culture and the experience here at St. Louis Children's and it will do so in a way that allows the entire community to appreciate it."
The Frontline for Hope starts on March 16, but you can watch a preview and meet the patients and medical professionals by visiting www.childrensforhope.com.
Photo courtesy of St. Louis Children's Hospital


By Nicole Plegge, Lifestyle Blogger for SmartParenting

Metro East mom Nicole Plegge is the lifestyle and pop culture blogger for SmartParenting. Besides working full time for a local nonprofit and raising two daughters and a husband, Nicole's greatest achievements are finding her misplaced car keys each day and managing to leave the house in a stain-free shirt. Her biggest regret is never being accepted to the Eastland School for Girls.
---
Thanks for a great article, @stlkids! Are your DVRs ready? Saturdays, 6:30pm, Channel5! ow.ly/iOR3p #stl #childrensforhope

— STLChildrensHospital (@STLChildrens) March 12, 2013
Metro East mom Nicole Plegge is the lifestyle and pop culture blogger for STL Parent. Besides working as a freelance writer & public relations specialist, and raising two daughters and a husband, Nicole's greatest achievements are finding her misplaced car keys each day and managing to leave the house in a stain-free shirt. Her biggest regret is never being accepted to the Eastland School for Girls. Follow Nicole on Twitter @STLWriterinIL 
Comments