By
Amy Burger
|
Sat, 03/24/2018 - 3:42pm
Earth Day is Sunday, April 22. Across the country and all around St. Louis, events will take place to demonstrate support for environmental protection and celebrate our natural world. Here are some fun, hands-on and mostly free ways you can celebrate Earth Day as a family in the month of April.
1. Wetlands for Kids Day at August A Busch Memorial Conservation Area (4/7)
Head out to the August A. Busch Memorial Conservation Area in St. Charles for this free event on Saturday, April 7 from 10 a.m. to 3 p.m. Kids of all ages will learn about wetlands and the critters that call them home from the Missouri Department of Conservation. Kids will see live birds of prey, learn to filet carp, explore a beaver lodge, practice their air rifle and archery skills, view live snakes and turtles and try their hand at fishing. For more information, visit mdc.mo.gov.
2. Riverbend Earth Day Festival in Godfrey (4/14)
The Nature Institute will host the 7th annual Riverbend Earth Day Festival at Piasa Harbor in Godfrey, Ill. on Saturday, April 14 from noon to 6 p.m., in partnership with the Great Rivers Land Trust, the National Great Rivers Research and Education Center/Lewis and Clark Community College and the Sierra Club. The event is free and open to all. Celebrate Earth Day with live music, fresh, local foods, unique goods by local vendors and artists, children's activities with nature-inspired arts and crafts, hands-on informational booths, and more. For more information, visit thenatureinstitute.org.
3. Make Art from Recycled Materials at The Magic House (4/14-15)
Celebrate Earth Day a little early at The Magic House, where kids can turn recycled materials into new pieces of jewelry, decorations and stationery with help from the experts at Perennial, a St. Louis nonprofit dedicated to sustainability. Recycled Art workshops take place April 14 from 9:30 a.m. to 5 p.m. and April 15 from 11 a.m. to 5 p.m. at The Magic House and are included with Magic House admission. More information: magichouse.org
4. Butterfly House Garden Adventure: Pests and Pals (4/15)
Ages six to 12 can explore the magnificent world of bugs and butterflies and learn about plant and animal relationships at the Sophia M. Sachs Butterfly House Garden Adventure: Pests and Pals on Sunday, April 15 from 10-11 a.m. Dig into the dirt in our garden and learn all about the different bugs there and how they can help and hurt our plants. Practice some good garden skills and be sure to stop by the Pollinator Plant Sale this weekend as well. Students will build their own kitchen composting bin to take home. The cost is $12 for Garden members and $15 for the general public with one adult per child. Younger siblings may attend at regular admission rates. RSVP by April 14. For more information and to register, visit mobot.org.
5. Great Green Adventures: Getting to Know Trees at the Missouri Botanical Garden (4/21)
At Great Green Adventures: Getting to Know Trees, kids will celebrate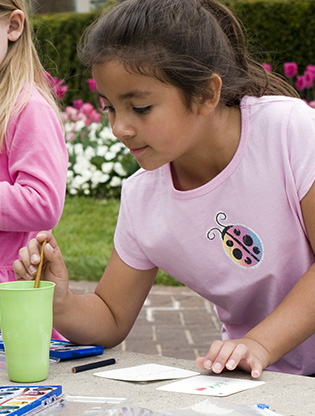 Arbor Day by getting to know some of the Garden's trees. The event takes place on Saturday, April 21 from 10:30 to 11:30 a.m. or 1:30 to 2:30 p.m. Learn about plants, nature and green living through hands-on activities, journaling, stories and games. Great Green Adventures are designed for ages 6–12. Adults may accompany up to three children. Younger siblings may attend. No pre-registration is needed. The cost is $3 per child under 12 or free for Garden members. Meet at the Children's Garden Ticket Fort at the Missouri Botanical Garden. For more information, visit mobot.org.
6. St. Louis Earth Day Festival in Forest Park (4/21-22)
Come out to the Muny Grounds in Forest Park to join in the longest running Earth Day Festival in the Midwest from 11 a.m. to 5 p.m. on Saturday and Sunday, April 21 and 22. The St. Louis Earth Day festival is a community tradition to learn about sustainable products and services offered by local businesses and organizations, meet local non-profits that share Earth Day values and enjoy local entertainment and local Green Dining Alliance restaurants. Whether you come for the food, the music, the activities or the people watching, you are sure to leave a little more inspired about real progress being made to preserve our planet and a little more connected to those on the front lines. For more information, visit stlouisearthday.org.
7. Earth Day Party for the Planet at Saint Louis Zoo (4/22)
In conjunction with the St. Louis Earth Day Festival, head into the Saint Louis Zoo to enjoy live entertainment, fun educational activities, keeper chats and more. Pick up a map of events at either Zoo entrance and explore the Earth Day stations around the Zoo to learn how you can take action to help protect our planet. Visit at least four of the stations to receive a prize. There will be live entertainment by Bottoms Up Blues Gang in the Schnuck Family Plaza from 11 a.m. to 3 p.m. Free admission to the Zoo and Earth Day activities. For more information, visit stlzoo.org.
8. Preschool Science: Plant Power at the Saint Louis Science Center (4/23-24)
Engage your young scientist in science-related learning at the Saint Louis Science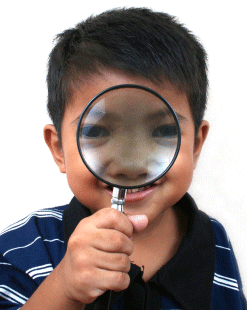 Center's Preschool Science Series. At Plant Power, preschoolers will discover the power of plants as they transform seed to flower. They'll dissect a plant and prepare a seed to observe as it sprouts at home. Attend Monday, April 23, or Tuesday, April 24 at 10 a.m. Space is limited and reservations are required. The cost is $10 per child ($8 per child for members) for ages 3 and up. One adult per four children is required. For more information and to reserve your spot, visit slsc.org or call 314-289-4424.
9. Chesterfield Earth Day Festival at Chesterfield Mall (4/28)
The Chesterfield Citizens for the Environment and Chesterfield Parks, Recreation and Arts present the 27th Annual Chesterfield Earth Day Festival on Saturday, April 28 from 10 a.m. to 2 p.m. inside the lower level of Chesterfield Mall. This free event includes attendance prizes, informational exhibits, a live bee display, crafts, entertainment, a chance to meet Ranger Rick and more family fun. For more information, visit chesterfield.mo.us.
10. Night in the Wild at Lone Elk Park (4/28)
Don't miss this rare opportunity to camp out with the elk and bison at Lone Elk Park. Families, friends and scout groups are all welcome. Activities include a night hike, learning about trees and the natural environment, finding geo-caches, archery, a tomahawk throw and more. There must be one adult per six children. Check in is between 2 and 3 p.m. on Saturday, April 28 and check out at 10 a.m. on Sunday, April 29 at Lone Elk Park in Valley Park. Reservations are required, and you must bring your own tents, camping gear, evening meal and breakfast. Cost is $12 per person. For more information, visit stlouisco.com or call 314-615-8822.
Want family fun delivery right to your inbox? Get our popular Things To Do email newsletter. 
Photos: Missouri Botanical Garden and stock.
Amy Burger is a mom, freelance writer and communications professional with nearly 20 years experience working in St. Louis. Her work has appeared in numerous publications and media outlets including STL Parent, Missouri Life magazine, the St. Louis Post-Dispatch, Town & Style and kdhx.org, among others. When she's not working, she enjoys spending time with her husband and two beautiful girls at home in Kirkwood.
Comments