By
Amy Burger
|
Fri, 01/26/2018 - 8:53pm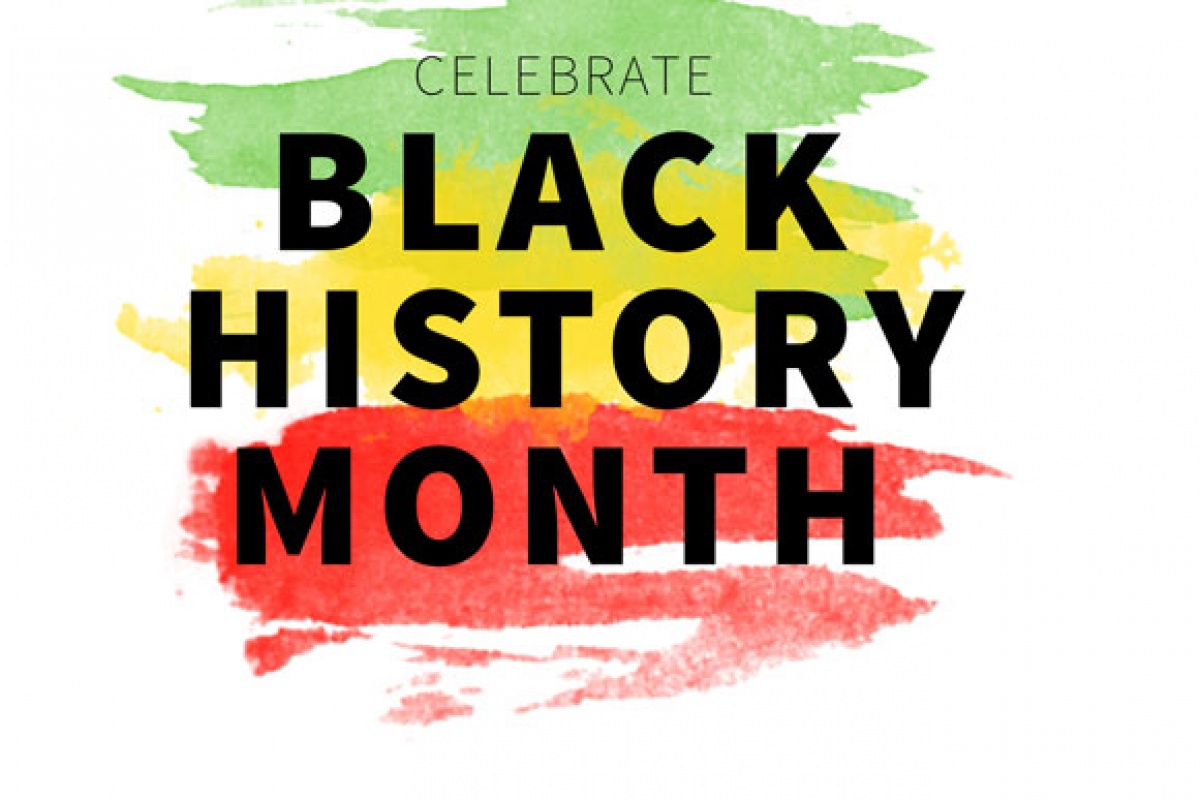 February is Black History Month, and there are some great educational and cultural events and attractions you can take part in with your family to learn more about black history and culture happening across the St. Louis area. Here are a few ideas:
St. Louis County Library Programs
The St. Louis County Library has a full month of educational programs for kids, teens and adults throughout its branches. Some of our picks include:
The Black Rep presents "Letter to Harriet Tubman" on Friday, February 9, from 7 to 10 p.m. at the library's Lewis & Clark Branch. Take the family on an adventure with heroine Harriet Tubman, who fought slavery through the Underground Railroad. This production examines the history of Tubman's times during the Civil War era through lively period songs and African American spirituals. The free, all-ages performance inspires and encourages the audience to hope, dream and achieve.  
Jazz Age Josephine Story Time on Friday, February 2 from 12 to 1 p.m. at the Bridgeton Trails Branch.  Josephine Baker was born in St. Louis in 1906 and went on to become one of the best dancers of all time. Join us for a special story time for kids ages 5-12 and stick around to learn some cool 1920's dance moves.
Black History Art Project for grades 6-12 on Thursday February 8 from 2:30 to 4:30 p.m. at the Weber Road Branch. Join us in the Teen Area to work on collaborative posters celebrating African-American heroes. Then help us display our work!
For more information on these and other Black History Month programming at the St. Louis County Library, visit slcl.org.
St. Louis Public Library Programs
In addition to the County Library, The St. Louis Public Library in the City also offers multiple events throughout the month for various age groups. Some of our picks include:
Black History Month Book Club for Teens on Tuesday, February 6 from 4 to 5 p.m., featuring "Flygirl" by Sherri L. Smith. Meet in the Teen Lounge at the Central Library to discuss this story of a light-skinned African-American girl who "passes" for white in order to join the Women Air Force Service Pilots during World War II. Make an airplane out of candy!
African-Americans Story Quilt art project for kids on Tuesday, February 6 from 4 to 5 p.m. in the Auditorium at the Machacek Branch. Participants will design individual pieces of a story quilt depicting events and individuals from African-American wartime history.
Singer, Dancer, Spy? A Spotlight on Josephine Baker on Tuesday, February 6, from 5 to 6 p.m. at the Barr Branch. Kids can learn about St. Louis native Josephine Baker and her involvement in World War II as a spy for France. Participants will create and use invisible ink similar to what Josephine Baker used to smuggle secret documents among her sheet music.
For more information on these and other Black History Month programming at the St. Louis Public Library, visit slpl.org.
Metro Theater presents Bud, Not Buddy at The Grandel (2/4 -  2/25)
Based on the internationally acclaimed novel, "Bud, Not Buddy," this adventure follows 10-year-old Bud as he sets off on an epic journey to find his father who he believes is leading a traveling jazz band. Set in 1930s America, Bud's odyssey is filled with the joy of finding family and plenty of live jazz music. Metro Theater Company partners with Jazz St. Louis to produce this Newbery Medal and Coretta Scott King award-winning story. "Bud, Not Buddy" combines a group of actors with a 13-piece jazz band performing an original score by five-time Grammy-winning jazz artist Terence Blanchard to tell this inspiring story of a boy who finds his home and a passion for music. The show runs on select days from February 4 through February 25 and ticket prices range from $14-20. Use promo code BUDSTLPARENT and save 20% on tickets. For complete schedule and tickets, visit metroplays.org.
"I, Dred Scott, A Musical" at Missouri History Museum
Join the Missouri History Museum for this special presentation on February 24 at 2 p.m. in the Lee Auditorium. "I, Dred Scott, A Musical" tells the story of Dred and Harriet Scott and their two daughters' fight for freedom. Written by Sheila P. Moses and starring Bobby Norfolk, this new musical takes a personal look at the Scotts—and how their lives were forever changed following an infamous US Supreme Court decision. Seating is on a first-come, first-served basis. For more information, visit mohistory.org.
Visit the Griot Museum of Black History
Did you know we have an entire museum dedicated to Black history in St. Louis? Only the second of its kind in the country, The Griot Museum of Black History collects, preserves, and shares the stories, culture and history of Black people - particularly those with a regional connection to American history. The Griot uses life-size wax figures, other art, artifacts and memorabilia to interpret the stories of African Americans with a regional connection who have contributed to our country's development. The museum is located at 2505 St. Louis Ave. in the City of St. Louis and is open Tuesday through Saturday from 10 a.m. to 5 p.m. daily. For more information, visit thegriotmuseum.com.
Visit the Scott Joplin House State Historic Site
An authentic player piano fills the air with Scott Joplin melodies as you walk through the modest flat on Delmar Boulevard that Joplin and his wife, Belle, lived in during their time in St. Louis. Lit by gaslight, the home is furnished as it would have been in 1902 when Joplin was composing songs that would make him a national phenomenon. Scott Joplin House State Historic Site, which stands as a testimony to his talent and hard work, also includes museum exhibits that interpret Joplin's life. The Scott Joplin House is located at 2658 Delmar in the City of St. Louis. For more information, visit mostateparks.com. 
Amy Burger is a mom, freelance writer and communications professional with nearly 20 years experience working in St. Louis. Her work has appeared in numerous publications and media outlets including STL Parent, Missouri Life magazine, the St. Louis Post-Dispatch, Town & Style and kdhx.org, among others. When she's not working, she enjoys spending time with her husband and two beautiful girls at home in Kirkwood.
Comments