By
Nicole Plegge
|
Tue, 01/09/2018 - 5:15pm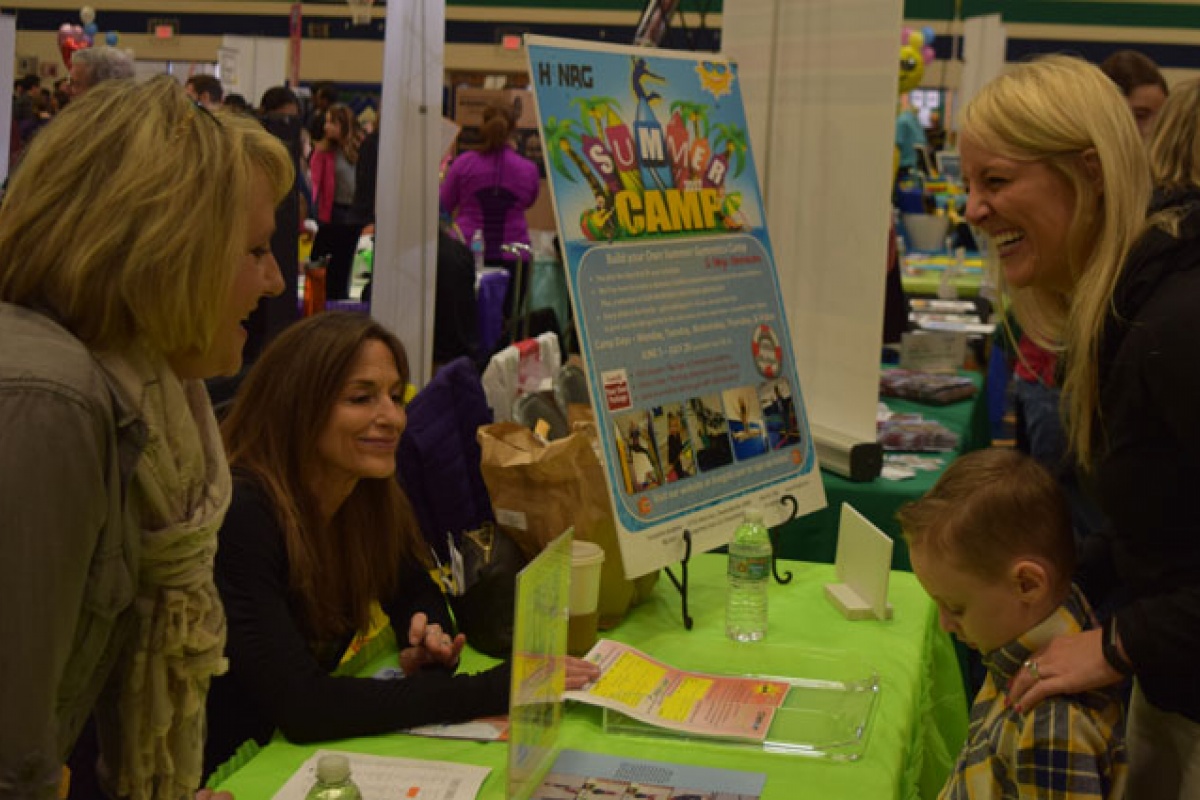 For working parents, summer camps mean your kids are cared for while you're at work. For work-at-home parents, it's your salvation when your kiddos start to wear on your last nerve.
As crucial as camps are to the care of kids, they offer your children so much more than fun-filled activities. No matter if kids are studying STEAM or strutting their stuff on the soccer field, camps build skills that translate into the school year, strengthen their confidence, and expand their social circle each and every day.
While summer is still months away, it's not too early to begin searching for a camp that's the perfect fit for your child as well as your budget and schedule. But navigating the hundreds of options available in St. Louis is a job in itself.
Thankfully, that's where Parkway-Rockwood Community Ed steps in. With its free Summer Expo on Saturday, Feb. 11, you and your family can explore the region's best camps in one spot. And thanks to a few tips from Michael Seppi, Director of Community Education for Community Ed, you'll be ready to better narrow down your choices before you step inside the door.
Simple tips for choosing a camp
Each year, the Summer Expo brings together more than 100 local and regional summer programs that serve kids from age three to 18. The Expo is free and open to all families in the St. Louis metropolitan area. It will be held from 11 a.m. to 3 p.m. at Parkway West High School, 14653 Clayton Road in Ballwin.
"The Expo provides parents with a centralized place where they can go and get as much information as possible," said Seppi. "Parents can meet face-to-face with representatives and get immediate answers to the questions that are most important to their family."
Here are his tips for finding the perfect camp:
Explore a mix of options. "STEAM camps continue to be popular, but we're seeing a renewed interest in traditional outdoor camps. A great camp will combine educational opportunities with physical activities to keep kids active, engaged, and learning all summer!"
Compare calendars. "Come prepared with your family's calendar for the summer. Most programs provide their own calendars so you can be sure there are no gaps in care, and if possible, there may be a way you don't have to pay for days or weeks you don't need."
Know your budget. "Parents have such a large variety of options that there's one to meet most budgets. Some camps may offer camperships as well. It's important to talk with a representative to understand costs and options for your family."
Understand your limits. "Be aware of how geographically far you're willing to travel. If your child finds a great camp, but getting there only adds stress to your busy schedule, it's just not practical for your family. It might be better to go with a similar camp closer to home."
Dive into the details. "Program names can sometimes be deceiving. If you're unsure, ask for detailed descriptions of programming and what will be accomplished to be sure it aligns with your child's interests. You want your child to get what you pay for."
Don't stop at programming. "There are a whole host of topics to look in to for any camp, but especially if it's an overnight one. What are the age limitations? What is the camper-to-staff ratio? What accommodations are available for a child with special needs? How do they handle sign-ins and sign-outs? All of these important to your child's safety."
Listen to your child. "When you choose a camp based on your child's interests, it's a better experience for him personally and socially. When kids have similar interests, it breaks the ice and creates strong relationships both during camp and after. They can build friendships at camp that last for years!"
No matter which camp you and your child choose, the benefits to them are significant. According to Seppi, camps help minimize the summer learning loss that may impact a child's ability to jump back into the school year. In fact, a study by The Brookings Institution found students' achievement scores drop over the summer by one month's worth of school-year learning.
"Kids don't have to sit in front of a book to reduce loss," said Seppi. "Just keeping them engaged in a variety of activities keeps their minds active and learning. That's where camp helps – it gets them off the couch and out in the world to explore, whether they're in a coding class or on the soccer field."
To learn more about the Summer Expo and to see a list of exhibitors, visit www.summerexpostl.com.
STL Camps – part of STL Parent – is proud to sponsor the Summer Expo again this year! Visit stlcamps.com anytime to learn about day camps and sleep-away camp opportunities for your kids. 
Metro East mom Nicole Plegge is the lifestyle and pop culture blogger for STL Parent. Besides working as a freelance writer & public relations specialist, and raising two daughters and a husband, Nicole's greatest achievements are finding her misplaced car keys each day and managing to leave the house in a stain-free shirt. Her biggest regret is never being accepted to the Eastland School for Girls. Follow Nicole on Twitter @STLWriterinIL 
Comments